I suspect most of my readers will understand where I am coming from, in selecting today's subject title. How can any thoughtful person consider the state of the world and not feel exhausted to the very bone?

Nothing, but nothing makes for more exhaustion than the Iran issue.

According to the Fars News Agency, Iranian Foreign Minister Mohammad Jarad Zarif on Sunday said that Iran's nuclear program is its "source of power" in the region: "...if we see the JCPOA [the nuclear deal] as an opportunity, it will...pave the ground for us in the region." (emphasis added)

This follows an earlier quote by head of the Atomic Energy Organization of Iran, Ali Akbar Salehi (emphasis added):

"Recognition of Iran's enrichment right and acquisition of the nuclear technology was imposed on the other side. The JCPOA will disrupt the power balance in the region."

http://www.israelnationalnews.com/News/News.aspx/199841#.VdsoQJsVjIV

~~~~~~~~~~

How does anyone who cares about Israel – I mean really care, not "care" as Congressman Nadler talks about it – deal with this information without a wrenching in the gut?

It's not the Iranians. They are following their agenda.

It's Obama, who, of course is endorsing the Iranian agenda. And Kerry, his "loyal" assistant.

And all of the members of Congress who - because of pressure from Obama or concern about being re-elected, or worry about being accused of not being a loyal Democrat, or anxiety about losing prime funding – will endorse the plan.

And then all of the members of the electorate – including, Heaven help us, many Jews – who think what Obama is doing is just fine. Who will not, choose not to, stand up and yell bloody murder.

~~~~~~~~~~

Let me share just a small portion of what columnist and author Ruthie Blum had to say today (emphasis added):

"But as the debate heats up over whether the deal furthers or hinders Iran's nuclear weapons' capabilities, an equally serious issue keeps getting marginalized. This is the more immediate and tangible danger posed by Iran's terrorist proxies, and the sudden financial and ideological boost the deal is providing them."

"The reason it is crucial to keep an eye on their activities is that they constitute Iran's global army – the boots on the ground, so to speak – who perform the legwork necessary for the ultimate aim of regional and global jihadist hegemony. Their role is to set the stage for that time in the not-so-far future when Iran's power and reach is so extensive that its leaders won't need to waste their nuclear warheads by firing them...

"Last month, the General Assembly of Islamic Resistance Ulema (scholars) held a weekend conference titled 'Unity for Palestine.'

"At the gathering, Hezbollah chief Hassan Nasrallah said, 'We believe with certainty that Israel, this cancerous tumor, is headed for extinction..."

http://www.jpost.com/Opinion/Right-from-wrong-Jihad-Iranian-style-413033

Credit: Yisrael Hayom

~~~~~~~~~~

Please, let us be very clear about this: The sanctions relief that the deal would provide to Iran makes it possible for Iran to infuse large sums of money into Hezbollah, and facilitates the acquisition of further weaponry. The deal also legitimizes Iran in a manner that emboldens them.

~~~~~~~~~~

A good many people in America may have a great deal to answer for.

~~~~~~~~~~

Last Thursday afternoon, four rockets were fired from Syria into the Israeli Golan and the northern Galilee.

In swift retaliation, Israel launched two attacks over Syrian territory, hitting over 15 different Syrian military sites, and in the end taking out the Islamic Jihad cell, consisting of at least four people, that had launched the attack. One of the dead was a high ranking Syrian officer, Mohsan Issa, who was at one of the military sites that was hit.

Prime Minister Netanyahu made a statement after the attacks were completed (emphasis added):

"The countries that rush to embrace Iran need to know that an Iranian commander is the one who gave the cover and direction to the cell that fired on Israel.

"This is further clear indication of Iran's increasing involvement in attacks against Israel in particular and against regional targets in general...this attack shows clearly how Iran plans to act the moment after the international sanctions are removed."

Netanyahu instructed the Foreign Ministry to send letters to Western governments saying that:

Israel has "reliable information that this attack was carried out by the Palestinian Islamic Jihad, ordered directly by the Iranian terrorist Said Izadhi of the Iranian Revolutionary Guards."

http://www.israelnationalnews.com/News/News.aspx/199748#.VdtcU5sVjIV

~~~~~~~~~~

Defense Minister Moshe Ya'alon added that:

"Representatives of the Revolutionary Guards are, in fact, waiting for the implementation of this bad deal with world powers, in order to bring more money to Hezbollah, more to other terror groups – in both the Golan Heights and the Palestinian arena.

~~~~~~~~~~

As to "the Palestinian arena" (emphasis added):

"Hezbollah is reportedly upping its attempts to recruit Palestinians living in Judea and Samaria to carry out attacks on its behalf...

"The Lebanon-based terrorist group is reportedly attempting to revive its terrorist network in the region by reaching out to disgruntled members of the Al Aqsa Martyrs Brigade, a terrorist group that functions as the armed wing of Mahmoud Abbas's Fatah faction.

During the Second Intifada Hezbollah, under instruction from Iran, recruited extensively among Fatah members, training and arming them to attack Israeli targets. Those efforts reached their height in 2004-2005, with tens of thousands of dollars being doled-out to recruits as an incentive to carry out attacks.

"Since then the efforts largely petered out for a number of reasons..However, a PA security source told the Arabic Al-Masdar site Hezbollah recruitment attempts 'never really disappeared,' and in recent months had escalated significantly.

"With Iran emboldened by the prospect of billions of dollars of sanctions relief...it is widely acknowledged even by supporters of the deal that Tehran will use some of these funds to increase support for its numerous terrorist proxies.
"...Hezbollah...is attempting to reestablish an operations base in Judea and Samaria, and recruit local Arabs carry out attacks against Israelis."
http://www.israelnationalnews.com/News/News.aspx/199842#.Vdth4ZsVjIV

~~~~~~~~~~

We have been dealing with a good number of terrorist attacks in recent days – throwing of rocks (and boulders) and even firebombs at passing cars, knifing attempts, etc. I want to return to this subject to deal with it in greater detail soon. Here, I share one article: "Highway 443, Outside Jerusalem, the New Terror Hotpoint," which marks four new victims of attacks last Thursday night alone.

http://www.israelnationalnews.com/News/News.aspx/199741#.VdtsSJsVjIV

~~~~~~~~~~

My readers will remember the arson in the Arab village in Duma, which resulted in the death of one baby, and, subsequently, his father. Because Hebrew graffiti was found at the site, there was a "rush to judgment" with regard to "Jewish extremists" having committed the crime. I was one of those who at the time documented the evidence mitigating against the likelihood that Jews did it – including the fact that the house that was set aflame was in the center of the village, while terrorists typically hit a house at the periphery of a village, so that quick escape is possible.

The location of the house suggested that the crime was committed by an Arab inside the village. And, as it happens, there were reports of a clan feud in that village. What I noted was that a second house, which was empty, was also set on fire that night – and it belonged to cousins of those hit in the lethal arson attack.

I deplored then, and continue to deplore, those Jewish apologists who – in a pathetic effort to show the world how "fair" they are - immediately began speaking about apprehending the Jews who committed the crime, when in fact the identity of the perpetrators was actually unknown.

~~~~~~~~~~

In the interim of the last three weeks, no Jewish suspects have been apprehended. And now we have a sequel to the original arson, as another home in the village has burned. This time the PA is saying it was an electrical short that caused the fire. This explanation is exceedingly dubious, however, as it was the house of the brother of the man who perished in the first attack. Three fires in three homes in the village within a month, and all homes were owned by members of the Dawabshe family. No one can truly believe this is a coincidence.

MK Oren Hazan is absolutely on the mark in calling for an immediate investigation by Shabak (Israel Security Services) of the original arson, with quick answers provided. Hazan says there is information about a conflict between hamulot (clans) in the village of Duma.

http://www.israelnationalnews.com/News/News.aspx/199851#.VdtxDpsVjIU

~~~~~~~~~~

Let me close by citing two polls.

The first, by Gallup, indicates that only one in three Americans approves of the way Obama is handling the situation with Iran.

http://www.gallup.com/poll/184604/obama-gets-low-marks-handling-iran.aspx

The second, by Anderson Robbins Research / Shaw & Company Research reflected very similar numbers. Only 31% would approve the Iran deal, and 58% would reject it.

http://www.foxnews.com/politics/interactive/2015/08/14/fox-news-poll-iran-deal-and-clinton-emails/

So, I ask, why the disconnect between these figures and the attitude of significant numbers of Democrats in Congress? Do they take the pulse of their constituents – or act in self-serving fashion with regard to expectations of party loyalty?

And that 2/3 of the electorate that allegedly is opposed to the deal – what are they doing to ensure that it is defeated?

Are they, as I suspect, registering opinions on a telephone poll and then hanging up and going about their business without taking the responsibility that should be expected of them as members of a democracy? Have they internalized the importance of what is going on?

I seriously doubt it. And it is terribly, terribly sad.

~~~~~~~~~~

© Arlene Kushner. This material is produced by Arlene Kushner, functioning as an independent journalist. Permission is granted for it to be reproduced only with proper attribution.

If it is reproduced and emphasis is added, the fact that it has been added must be noted.
http://arlenefromisrael.squarespace.com/current-postings/2015/8/25/august-24-2015-weary-and-more-weary.html
Posted
on Tuesday, August 25, 2015 at 02:49PM
by
Arlene
|
Post a Comment
|
Email
|
Print
Motzei Shabbat (After Shabbat)
On Friday, I wrote about the letter Obama wrote to Jerrold Nadler (D – NY 10th), in which he stated that he considers Israel's security "sacrosanct" and intends to provide additional military assistance to Israel if the deal passes.

At that time I asked, rhetorically, if anyone imagined that we Israelis, in light of the Iran deal Obama has promoted, are so naïve as to believe Obama considers Israel's security sacrosanct.

After I had written on Friday, Congressman Nadler announced that he will support the Iran deal. And so we see that the letter had its intended effect: Not to reassure Nadler, but to provide him with necessary cover for supporting the president. (Going against Obama is tough, and requires considerable strength, when he's leaning on you.)

Nadler said he made his decision "in large part" because of his support for Israel.

http://www.jta.org/2015/08/21/news-opinion/politics/nadler-supports-iran-deal-following-obama-letter#.VddOM0_rAeA.gmail

My observation: no one in Congress who opposes the deal says he or she is doing it because of support for Israel. That would expose the legislator to charges of putting Israel ahead of the US (a charge to which Jewish members of Congress are particularly vulnerable). But to say he is taking his stance "for Israel" is safe for Nadler, since he's supporting Obama.

I have one question for Congressman Nadler (one I wish several of his constituents in the upper West Side of NYC would ask please him): Since the prime minister of Israel, the Defense Minister, in fact all of the Cabinet, and the great majority of the Israeli people are all opposed to the deal and believe it is very bad for Israel, how does he have the chutzpah [audacity] to say he's supporting it "for Israel"?

~~~~~~~~~~

As to the deal itself, I find myself continuously writing that we haven't seen the end of it (the bad news) yet. And here is a bit more:

Omri Ceren of The Israel Project has written that (bolding emphasis added):

"The IAEA has been trying to get access to the facility for years to figure out how far the Iranians got, as a prerequisite to setting up a verification regime preventing them from going further. The Obama administration told lawmakers throughout the Iran talks there could be no deal without the Iranians providing that access, but the AP yesterday published the text of a side deal between the IAEA and Iran indicating that the West had caved on that demand.

"...the side deal guts the JCPOA's verification regime for future violations, which the administration has put at the center of the Iran deal. Administration officials really had no choice: once they [the US administration] gave up on any demands that would physically preclude the Iranians from going nuclear - dismantling centrifuges, mothballing facilities, etc - verification was all they had left. But it's difficult to see how the pretense of verification can be sustained now that the Parchin side deal has been detailed:

"The side deal will become the precedent for future inspections of military sites"

Ceren also says:

"IAEA sign-off suggests the agency has bent to political pressure " This is what Jonathan Tobin also claimed, in his article I cited Friday. "The Parchin arrangement is a humiliation for the IAEA...

"Amano's defense of the Parchin side deal comes amid speculation that the IAEA is being subject to overwhelming pressure by the Americans and the Iranians. On the American side, the leverage is straightforward: Amano is up for reelection next year, and he perennially relies on Western nations to provide him with slim majorities."

~~~~~~~~~~

Iran has just unveiled a new Iranian-made surface to surface missile - The Fateh 313 ballistic missile, with a 500-kilometer (300 miles) range and featuring advanced sensors and technology.

Iranian president Rouhani (once promoted as a "moderate") declared at the unveiling of the rocket: Iran's strategy is based on defense and deterrence. The first line is diplomats and the second line is generals. Diplomats should be backed by generals. If they fail, it is the generals' turn to come forward." Translation: We will rely on war if we cannot succeed at the negotiating table.

~~~~~~~~~~

And then this, with all else tabled until tomorrow:

"Dr. Ali Hosseini-Tash, currently the deputy secretary of Supreme National Security Council for Strategic Affairs, is the signatory on behalf of Iran to the agreement between Iran and the International Atomic Energy Agency IAEA, revealed last week by the Associated Press."

According to a dissident Iranian group located in Paris, the National Council of Resistance in Iran (NCRI), Hosseini-Tash is "a military commander who was tasked with militarizing Iran's nuclear program."

According to a member of NCRI, "In this position, he [Hosseini-Tash] has been intimately involved in every detail of the bomb-making program and is fully aware of the program's vulnerabilities and concealment tactics."

http://www.timesofisrael.com/secret-iaea-deal-inked-with-reported-ex-head-of-iran-nuclear-bomb-effort/

~~~~~~~~~~

© Arlene Kushner. This material is produced by Arlene Kushner, functioning as an independent journalist. Permission is granted for it to be reproduced only with proper attribution.

If it is reproduced and emphasis is added, the fact that it has been added must be noted.
http://arlenefromisrael.squarespace.com/current-postings/2015/8/25/august-22-2015-unfolding-nightmare.html
Posted
on Tuesday, August 25, 2015 at 02:41PM
by
Arlene
|
Post a Comment
|
Email
|
Print
Activities today, before Shabbat, leave me with precious little time. And yet, once again, I feel I must write, this time to provide clarifications and follow-up on yesterday's story...

After posting yesterday, I received an email from an astute reader who shared with me an article about the secret agreement between the AIEA and Iran, which will permit Iran to use its own investigators to provide information on the Parchin military site. This article – written by Max Fisher on Vox - "explained" that it was not really as big a deal as was being claimed. It involved only some past information, etc. etc.

"It's hard to know what to believe," wrote my reader. She subsequently figured out for herself what to believe, but I realize that others may have seen the same article she saw, or a similar one, and that it is important to revisit the importance of the issue. The Obama administration is out there big time, trying to debunk the AP story.

~~~~~~~~~~

What I want to provide here is clarification on the issue, which truly has huge significance. This is from Commentary Magazine editor Jonathan Tobin, a reliable journalist of integrity, in his article "Congress Cannot Accept Vague Promises About Nuclear Inspections" (emphasis added):

"But though the reports have provoked outrage from critics of the deal, the news didn't seem to rattle the administration or shake up those who had already announced their support for the pact. To bolster their position, they now point to a statement issued by the IAEA that attempts to debunk the AP report about the details of the secret side deal it had signed with Iran. Like the State Department, the IAEA is claiming the AP article is 'misleading.' Though it doesn't say what exactly is misleading about it, it also asserts that the agreement with Iran satisfied its needs as well as those of the Iranians. Citing secrecy requirements, the agency's head, Yukio Amano, didn't directly contradict the article about a draft of the document given Iran the responsibility to inspect the Parchin site and to then merely give its findings to the IAEA. But with the AP standing by its reporting, Amano's word isn't good enough. The stakes here are sufficiently high that Congress has a right to demand to know more about the bargain with Iran. Without that knowledge, any vote for the nuclear deal is an act of faith rather than a reasoned decision about what is good for the security of the U.S. and the world.
"The discussion about the IAEA's side deal with Iran about inspection of its military sites must be put in the context of Iran's threats against inspectors as well as its consistent refusal to allow them into Parchin and other places that were used for research into possible military dimensions of the nuclear program (PMDs). It was only on Tuesday that reports were circulating that Iran had directly threatened Amano and warned of severe consequences if he were to reveal the contents of the agreements about nuclear inspections.
"Unlike some of his predecessor[s], Amano has a good record on Iran and has consistently pushed for complete access to Iranian facilities for inspections. But he is in an impossible position. The U.S. and the other P5+1 powers that negotiated the nuclear pact abandoned the positions they had previously staked out on uranium enrichment that Amano was bound to try to enforce. With President Obama making concession after concession in an attempt to get a deal with Iran at virtually any price. He cannot be expected to be tougher than the Americans. The message from Washington in recent months has been crystal clear. The U.S. believed that nothing, no matter how important it might be, should be allowed to interfere with its effort to craft a new détente with Iran...

"The inspections controversy can't be dismissed with personal assurances or blithe assertions that the IAEA knows what it is doing. In this case, the UN body is merely acting as an agent of [an] administration that seems willing to do or saying anything to get a deal and to have it squeak through Congress via a back door approval process. Despite the president's appeals to partisanship to force Democrats to fall in lockstep with his appeasement policy, this is a moment where they must stand up to him. Insisting on a free and transparent verification process isn't an appeal to war, as the White House seems to keep arguing. Rather, it is an appeal to common sense, a quality that America's negotiators seem to have lacked."
"UPDATE:
"A copy of the draft agreement between the IAEA and Iran has now surfaced. It completely vindicates the original reporting of the AP about Iran being allowed to inspect its own facilities and debunks the spin from the administration and its supporters that sought to minimize the impact of this revelation."
https://www.commentarymagazine.com/2015/08/20/congress-cant-accept-vague-promises-about-nuclear-inspections/

The draft agreement can be found here:

http://abcnews.go.com/International/wireStory/text-draft-agreement-iaea-iran-33211884

~~~~~~~~~~

My friends, this is a matter of utmost importance. If there was ever a time to stand up for what is right, it is now. Do not be fooled by the lies of the Obama administration. The man in the White House is dangerous.

~~~~~~~~~~

Obama is not, shall we say, a "good loser." He will fight like crazy to win this battle for approval of the Iran deal. But while he plays dirty, he also tries to provide a picture of himself as a "good guy," who is doing everything right.

In a letter to Congressman Jerrold Nadler (D-NY), two days ago, he offered assurances that, "Should Iran seek to dash toward a nuclear weapon, all of the options available to the United States — including the military option — will remain available through the life of the deal and beyond."

http://theweek.com/speedreads/573106/obama-trying-reassure-congressional-democrats-iran-nuclear-deal

Anyone who believes that Obama would utilize a military option against Iran needs serious help: This is blatant falsehood. Whatever the president thinks might resonate with those in Congress are who undecided, he will say.

~~~~~~~~~~

Obama also said that Israel's security is "sacrosanct" (sacrosanct?!?) and that if the deal is passed he will increase defense assistance to Israel.

http://www.timesofisrael.com/obama-vows-to-up-israel-defense-aid-if-nuke-deal-approved/

US Ambassador to Israel, Dan Shapiro, has been singing the same song. It's time for Israel to accept the reality of the Iran deal, he said. and start working with the US for enhanced security.

What an insult to all Israelis, to imagine we are so foolish, so naïve so eager for American support, that we could believe at one and the same time that Obama is empowering Iran to increase terrorism against Israel and is yet deeply concerned with the security of Israel. Please be assured, this is not the case.

Shapiro is eager to start talks with Israel on security arrangements for the next 10 years, and is expressing frustration that Israel is not on board for this.

~~~~~~~~~~

In fact, it has been a point of pride for me, to see how Netanyahu has rebuffed all American outreach on such security deals – including when the Secretary of Defense was here not long ago. There are two factors of concern. One is that such assistance would be a sort of bribe, so that if we accepted it, it would be harder for us to then criticize the US policy. And then, it would give Obama the opportunity to show the world how much he cares about Israel.

Nothing doing! says our prime minister.

And on this note, I say Shabbat Shalom!

~~~~~~~~~~

© Arlene Kushner. This material is produced by Arlene Kushner, functioning as an independent journalist. Permission is granted for it to be reproduced only with proper attribution.

If it is reproduced and emphasis is added, the fact that it has been added must be noted.
http://arlenefromisrael.squarespace.com/current-postings/2015/8/25/august-21-2015-clarifications-of-note.html
Posted
on Tuesday, August 25, 2015 at 02:34PM
by
Arlene
|
Post a Comment
|
Email
|
Print
"Iran will be allowed to use its own inspectors to investigate a site it has been accused of using to develop nuclear arms, operating under a secret agreement with the UN agency that normally carries out such work..."

This? Surely a joke. But it is not!

The above is according to a document seen by the Associated Press (AP) and exposed on Wednesday.

This is how low the situation has sunk. Beyond anything even remotely rational, and making a total mockery of everything that is decent and ethical. See more, continuing (emphasis added)

~~~~~~~~~~

"The agreement, for an investigation of the Parchin nuclear site by the UN's International Atomic Energy Agency (IAEA), is linked to persistent allegations that Iran has worked on atomic weapons. That investigation is part of the overarching nuclear-limits deal, the news agency said.

"The agreement was worked out between the IAEA and Iran. The United States and the five other world powers with whom Iran negotiated were not party to it but were briefed by the IAEA and endorsed it as part of the larger package, according to AP.

"The agreement diverges from normal procedures by allowing Tehran to employ its own experts and equipment in the search for evidence of activities it has consistently denied – trying to develop nuclear weapons.

"The While House has repeatedly denied claims of a secret side deal favorable to Tehran. IAEA chief Yukiya Amano told Republican senators last week that he was obligated to keep the document confidential, and Iran has declared that the Senate must not be allowed to review the agreement due to its secret nature."

http://www.israelnationalnews.com/News/News.aspx/199676#.VdXr65sVjIU

~~~~~~~~~~
Got it? Iran has been accused of having worked on developing nuclear weapons at its secret military compound at Parchin.
And so, in a confidential side agreement worked out between the IAEA – which is responsible for monitoring possible nuclear weapons activity by Iran as part of the Joint Comprehensive Plan of Action –and Iran, Iran is going to be permitted to monitor itself.

The P5+1 nations were not privy to the negotiation of this agreement, but they were briefed on it, and and endorsed it. This, in spite of the fact that the Obama administration has denied there are any secret side deals.

~~~~~~~~~~

So, maybe this is a joke. A very very sick joke levied at all of us. For sure the Iranians are collapsing with laughter at what they have accomplished.

Run, my friends, do not walk. Run to the nearest telephone.

Place a call to every single one of your Congresspersons and Senators who has not declared publicly against the Iran deal. Share the above information and demand that they take a stand to stop the deal, which is a cruel farce that will bring no good.

For your Congresspersons:
http://www.house.gov/representatives/find/
For your Senators:
http://www.senate.gov/general/contact_information/senators_cfm.cfm
~~~~~~~~~~
According to one of my readers (thank you! Fred E.), this critical information did not even make it into the NY Times.
And so, clearly, if the news is being buried, it falls to all of us to get it out. Share this posting with everyone you can. Put it up on Facebook and on your website. Share it with discussion lists. Write letters to the editor. Talkbacks on the Internet. No need for anything extensive. Simply cite the information above.
~~~~~~~~~~
In a statement yesterday, House Speaker John Boehner referred to the briefings that have been provided as "totally insufficient." "...it still isn't clear whether anyone at the White House has seen the final documents." he said.
http://edition.cnn.com/2015/08/19/politics/iran-nuclear-deal-inspections-parchin/index.html
My best guess is that the White House has not seen the documents. I ran a video recently of a hearing in the Senate with Kerry testifying. When asked if he had read certain documents connected to the deal, he hemmed, and hawed, and said no, he had not, but maybe someone on the negotiating team had – he wasn't sure, maybe it was just a summary.

He wasn't sure?
~~~~~~~~~
And in case the above is not enough, allow me to share more information about secret deals:

"Two leading U.S. senators are calling on the Obama administration to release secret letters to foreign governments assuring them that they will not be legally penalized for doing business with the Iranian government, according to a copy of a letter sent Wednesday to the State Department and obtained by the Washington Free Beacon.
"Sens. Mark Kirk (R., Ill.) and Marco Rubio (R., Fla.) disclosed in the letter to the State Department that U.S. lawmakers have been shown copies of several letters sent by the Obama administration to the Chinese, German, French, and British governments assuring them that companies doing business with Iran will not come under penalty."
'The Obama administration is purportedly promising the foreign governments that if Iran violates the parameters of a recently [concluded] nuclear accord, European companies will not be penalized, according to the secret letters."

http://freebeacon.com/national-security/senators-obama-admin-hiding-secret-iran-deal-letters/

~~~~~~~~~~

Guaranteed, we have not seen the end of this. There's a whole lot more that we do not know about yet, I am confident: Because it's "secret."

~~~~~~~~~~

© Arlene Kushner. This material is produced by Arlene Kushner, functioning as an independent journalist. Permission is granted for it to be reproduced only with proper attribution.

If it is reproduced and emphasis is added, the fact that it has been added must be noted.
http://arlenefromisrael.squarespace.com/current-postings/2015/8/20/august-20-2015-theyre-joking-right.html
Posted
on Thursday, August 20, 2015 at 01:51PM
by
Arlene
|
Post a Comment
|
Email
|
Print
It is, without question, to be considered good news that the earth is still spinning on its axis. Things being what they are these days, one might begin to wonder.
Credit: 123RF

But the fact that my head is also spinning is not exactly cause for celebration. Without a doubt, the record breaking heat we are experiencing here in Israel exacerbates this sensation, but there's a whole lot more going on than high temperatures. What happened to quiet August, when things slow down and everyone is on vacation? This August, it's difficult to keep track of everything that is going on from day to day. And it's not even just that a great deal is happening, but also that there's a sense of the ground slipping out from under us.

It's not possible to track everything, of course, and so I will focus on a handful of the most significant issues...

~~~~~~~~~~

There is some good news with regard to Democratic members of Congress who are declaring opposition to the Iran deal. It is not exactly a surprise, but welcome none-the-less, that Democratic Senator Robert Menendez of NJ – ranking minority member of the Senate Foreign Relations Committee - has now officially come out strongly against the deal.
Credit: Time

In a lengthy speech at Seton Hall University in NJ yesterday, he made his position clear (emphasis added):
"I have looked into my own soul and my devotion to principle may once again lead me to an unpopular course, but if Iran is to acquire a nuclear bomb, it will not have my name on it. It is for these reasons that I will vote to disapprove the agreement and, if called upon, would vote to override a veto."
http://www.cbsnews.com/news/second-high-profile-senate-democrat-comes-out-against-iran-deal
~~~~~~~~~~`
Bravo! A politician of integrity. May others follow his example.
If you live in NJ, please contact the senator and express your appreciation, not just for his position, but for his integrity, his leadership, and his incisive thinking about the issues (see more below).
http://www.menendez.senate.gov/contact
~~~~~~~~~~
The Senator outlined the reasons for his opposition.
The sanctions relief, combined with a lifting of the arms and missile embargoes on Iran during the course of the next decade, will leave the U.S. in a "weak position," he said.
"...let's remind ourselves of the stated purpose of our negotiations with Iran: Simply put, it was to dismantle all -- or significant parts -- of Iran's illicit nuclear infrastructure to ensure that it would not have nuclear weapons capability at any time.
"We have now abandoned our long-held policy of preventing nuclear proliferation and are now embarked - not on preventing nuclear proliferation - but on managing or containing it, which leaves us with a far less desirable, less secure, and less certain world order..."
The agreement, he believes, will merely "kick today's problem down the road for 10 to 15 years."
~~~~~~~~~~
What is important is that he did not just stand against the deal. He has come forward with an alternative. Rejecting the notion that to refuse to accept the current deal means war, he said, (emphasis added):
"We can disapprove this agreement, without rejecting the entire agreement.
"We should direct the administration to re-negotiate by authorizing the continuation of negotiations and the Joint Plan of Action — including Iran's $700 million-a-month lifeline, which to date have accrued to Iran's benefit to the tune of $10 billion...
"A continuation of talks would allow the re-consideration of just a few, but a critical few issues, including:
"First, immediate ratification by Iran of the Additional Protocol to ensure we have a permanent international arrangement with Iran for access to suspect sites.
"Second, a ban on centrifuge R&D for the duration of the agreement to ensure that Iran won't have the capacity to quickly break out...
"Third, close the Fordow enrichment facility. The sole purpose of Fordow was to harden Iran's nuclear program to a military attack. We need to close the facility and foreclose Iran's future ability to use this facility. If Iran has nothing to hide they shouldn't need to put it under a mountain.
"Fourth, the full resolution of the 'possible military dimensions' of Iran's program. We need an arrangement that isn't set up to whitewash this issue...
"Fifth, extend the duration of the agreement. One of the single most concerning elements of the deal is its 10-15 year sunset of restrictions on Iran's program...
"And sixth, we need agreement now about what penalties will be collectively imposed by the P5+1 for Iranian violations, both small and midsized...
"At the same time we should: Extend the authorization of the Iran Sanctions Act, which expires in 2016, to ensure that we have an effective snapback option...
"The president should unequivocally affirm and Congress should formally endorse a Declaration of US Policy that we will use all means necessary to prevent Iran from producing enough enriched uranium for a nuclear bomb, as well as building or buying one, both during and after any agreement.
"We should authorize now the means for Israel to address the Iranian threat on their own in the event that Iran accelerates its program and to counter Iranian perceptions that our own threat to use force isn't credible.
"And we should make it absolutely clear that we want a deal, but we want the right deal — and that a deal that does nothing more than delay the inevitable isn't a deal we will make."
http://nypost.com/2015/08/18/my-proposal-for-a-better-iran-deal/
~~~~~~~~~~
There are others, including Robert Satloff, executive director of the Washington Institute for Near East Policy, who believe a better deal is possible.
http://www.theatlantic.com/international/archive/2015/08/iran-deal-congress-better-alternative/401222/
~~~~~~~~~~
If you live in NJ, please also contact Cory Booker, your junior Senator, a Democrat, and the first African American elected to the Senate from this state. Calls are most effective.
Credit: US News
While there is reason to believe he may still come out in opposition to the Iran deal – he has extraordinarily strong ties with Jewish community and close friendship with Rabbi Shmuely Boteach, who is adamantly opposed to the deal – he has not yet declared his position.
http://www.booker.senate.gov/?p=contact (202) 224-3224 (973) 639-8700
~~~~~~~~~~
And then I acknowledge with appreciation African American Congressman David Scott (D-GA 13th), who said:
"Many of our allies in the region fear that Iran will dominate the entire Middle East. The United States must continue to enforce sanctions fully until any Iran nuclear weapons option is completely eliminated."
http://edition.cnn.com/2015/07/06/opinions/scott-iran-negotiations/index.html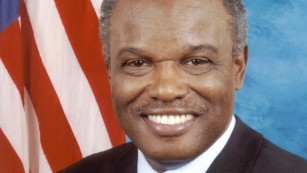 Credit: cnn
~~~~~~~~~~
Note: I am mentioning the African American identity of Senators and Congresspersons here – whereas I likely would not in other circumstances – because Obama incessantly plays the "race card," calling on African Americans to support him for reasons of racial unity. Extraordinary pressure is being placed upon them, which is why, in a case such as that of Booker, it is critical that he be contacted.
~~~~~~~~~~
There is, however, no dearth of bad news with regard to putting a stop to the deal with Iran.
What has made the news in the last few days, in various permutations, is the suggestion (not sure if it is a "fact") that even if Congress manages to over-ride Obama's veto, Obama would have sufficient clout in the matter to take down sanctions against Iran. Here I will just mention this situation, because I have not been able yet to zero in on it with any precision. It is a vastly complex situation, with a whole regime of sanctions.
No matter how Congress votes, the president may or may not possess the ability to unilaterally lift various sanctions imposed on Iran, depending on the origin of those sanctions: Whether they were imposed via legislation or by executive order. There seems to be no question that certain parts of the sanctions regime were imposed via the executive.

What I will simply say now is that members of Congress are keenly aware of this situation, and working to impose legislation or otherwise tighten the situation so that it is more effectively under Congressional control. It is quite likely that I will come back to this.

~~~~~~~~~~

What's coming out from certain sources in Iran is interesting, although it's difficult to know how much credence to give to what is being said. But it seems to be the case that it may not be a done deal from their perspective either. Wouldn't it be ironic if in the end Iran rejected it?

There is, first, this:

"The Iranian legislators in a statement underlined that the implementation of a recent nuclear agreement between Tehran and the world powers would have no legal grounds if it does not receive the approval of the Parliament and the Guardian Council first.
"In their statement on Sunday, the lawmakers appreciated the Iranian team of nuclear negotiators for their efforts, but meantime, said that based on the Constitution, the Joint Comprehensive Plan of Action (JCPOA) should be scrutinized by the parliament and all relevant bodies are required to present information and cooperate with the legislative body in this regard..."

http://imra.org.il/story.php3?id=68136

This appeared to me not much more than a lot of talk, for Iran is not exactly a democracy. "based on the Constitution"? Khamenei calls the shots. It did occur to me that this might be a face-saving device, should the US Congress actually succeed in voting it down.

But then there was this (emphasis added):

"Leader of the Islamic Revolution Ayatollah Seyyed Ali Khamenei has reservations about a landmark nuclear accord reached with world powers, a prominent journalist wrote on Saturday.
"Hussein Shariatmadari, editor of the daily newspaper Kayhan and a representative of Ayatollah Khamenei, made the comments in an editorial Saturday.
"Iran's parliament and the Supreme National Security Council will consider the agreement in the coming days...
"Shariatmadari said in the editorial that many parts of the deal threaten Iran's independence, security and 'the sacred system of the Islamic republic of Iran' and that it would be 'disastrous' if Tehran implements the accord.
"He also referred to a speech by Ayatollah Khamenei last month during which the Leader said, 'Whether this text is approved or disapproved, no one will be allowed to harm the main principles of the (ruling) Islamic system.'
"The editorial noted: 'Using the phrase "whether this text is approved or disapproved" shows his lack of trust in the text of the deal. If His Excellency had a positive view, he would have not insisted on the need for the text to be scrutinized through legal channels ... It leaves no doubt that His Excellency is not satisfied with the text.'"

http://imra.org.il/story.php3?id=68131

~~~~~~~~~~

While the situation described above lacks clarity, what is crystal clear is that Iran is not in any way moderating its expressed attitude or behavior since the accord was announced.

Steve Emerson, Director of the The Investigative Project on Terrorism, says, in fact, that Iranian officials have ratcheted up its genocidal rhetoric since the deal has been completed.

"While some in the United States and among its Western allies may hope that a nuclear weapons deal with Iran might steer the Islamic Republic in a new, more responsible direction, hardliners draw new lines and issue new threats."

http://www.investigativeproject.org/4955/iranian-officials-ratchet-up-genocidal-anti

~~~~~~~~~~

Emerson does not explicitly say so, but, among those who hope the deal might steer Iran towards a more responsible direction, there is, of course, Obama. Not so long ago, in an interview, he said:

"I think there are hard-liners inside of Iran that think it is the right thing to do to oppose us, to seek to destroy Israel, to cause havoc in places like Syria or Yemen or Lebanon. And then I think there are others inside Iran who think that this is counterproductive. And it is possible that if we sign this nuclear deal, we strengthen the hand of those more moderate forces inside of Iran."

http://www.npr.org/2015/04/07/397933577/transcript-president-obamas-full-npr-interview-on-iran-nuclear-deal

Poppycock. Do not be taken in by this, as all evidence points in the other direction: The deal will embolden Iran's aggressiveness.

~~~~~~~~~~

In addressing a post put out by Khamenei, Lt. Col. (ret.) Michael Segal, writing for the Jerusalem Center for Public Affairs, reflected the same perspective as Emerson (emphasis added):

"...the Iranian leadership with Supreme Leader Khamenei at the forefront has been affirming again and again that the deal has no connection with any other issue in the Middle East. They maintain that the antagonistic relationship between Iran and the United States will not change. Khamenei also keeps declaring that Iranian and U.S. interests, in the Middle East in particular and in the world in general, are completely opposed to each other. Iran, which continues to view the United States as an enemy and as the Great Satan, will keep fighting it even after the signing of the deal, and will keep helping its friends in the Middle East (Syria, Hizbullah, Hamas, etc.). Khamenei, along with the religious-political and military leadership, keeps emphasizing Iran's expanding influence in the Middle East and asserting that this is a reality that cannot be changed."

http://jcpa.org/supreme-leader-stopping-struggle-contravenes-koran/#sthash.AAyEn6xR.dpuf

~~~~~~~~~~

There is the possibility that members of Congress still sitting on the fence with regard to the Iran deal might be convinced to oppose it, on the basis of statements about Iran's continued intransigence, arrogance and declarations of hostility to the West. Please, if you have not yet contacted your elected representatives in Congress, do so, citing the sort of information that I have provided.

~~~~~~~~~~

The "ghost" of negotiations for a "two state solution" lurks around several diplomatic corners. It never goes away, and there will surely be attempts to bring it to life once again. I will be tracking these efforts, which include such things as the threat by the PA to go to the UN Security Council. Recently the French, who had indicated intention of doing just that, have reversed themselves. They are now talking about "recognizing Palestine."

Here, I want to address just one factor in this on-going situation: a growing rapprochement between the PA/PLO and Iran.

Oh joy.

A little over a week ago, a senior PLO official, Ahmed Majdalani, traveled to Tehran for a meeting with Iranian Foreign Minister Mohammad Zarif. While there, utilizing Zarif as conduit, Majdalani carried a letter from Mahmoud Abbas to Iranian president Rouhani.

Among the topics discussed in the letter: "Israeli assaults against our people and their holy sites..."

http://www.jpost.com/Middle-East/Iran/Palestinian-Authority-seeks-to-strengthening-ties-with-Iran-411601

~~~~~~~~~~

Of late, the Iranians, who have been significant supporters of Hamas, have been irritated with this group's interaction with [arch-enemy] Saudi Arabia. There seems little question but that the PLO is seeking to parlay this to its advantage. This week Majdalani spoke about the possibility that the Iranian ambassador to Amman might also serve as "non-resident ambassador to Palestine."

Abbas is also – no surprise – seeking funds from Iran, and has spoken about his hope that he can visit Tehran in November.

Whether the Iranians will, in the end, be receptive to this remains to be seen. For there are signals that they are eager to patch up their relationship with the more radical Hamas.

~~~~~~~~~~

My comment here: Those eager to promote "two states," who have found our government decidedly resistant to considering this option, haven't seen anything yet! A state in Judea and Samaria with ties to Iran? Ludicrous and unthinkable.

~~~~~~~~~~

But speaking of Judea and Samaria, I want to end on a high note:

Republican presidential hopeful Mike Huckabee is here. And he has done something that presidential candidates never do: He visited Shilo, in the Shomron, yesterday, and he said, "I wish that every candidate, Republican or Democrat, would come to Israel to show solidarity with the country that most reflects the mirror image of the American spirit...If you are going to visit Israel, you should visit all of Israel and that would include Judea and Samaria." (Emphasis added)

http://www.jpost.com/Israel-News/Politics-And-Diplomacy/Huckabee-all-presidential-candidates-should-visit-all-of-Israel-including-the-settlements-412508

~~~~~~~~~~

An aside here: I sought a URL to provide Huckabee's quote. Got it at the JPost, above, but what did the headline say? "Huckabee: All presidential candidates should visit all of Israel, including W. Bank settlements."

But excuse me, that is not what he said. He got it right, referring to Judea and Samaria. In fact, Shilo, where he held a fund-raising dinner, is not "just" a community in Judea and Samaria. It is the biblical site where the ancient Tabernacle rested – indicating not only sanctity, but the tie of the Jewish people to the land. Yesterday, Huckabee spoke about this sacred spot that has been preserved for people of faith. Mike Huckabee is an evangelical believer.

~~~~~~~~~~

Herb Keinon, writing analysis in the same JPost, had this to say (emphasis added):

"What Huckabee, a strident critic of Obama's Mideast policy...is doing with his Shiloh visit is saying that Obama had it dead wrong: that the settlements are not illegitimate, as the president and this administration like to say, nor is it the Mideast's problem...

"...it does matter what Huckabee has to say because he has a big voice and is on a huge stage.

"...the candidate will be asked...about the settlements. His answers...will be different than those usually heard; he will paint a different picture of the settlements than the one generally pained in America's public discourse.

"And since this is a campaign, his pro-settlement positions could push the needle on the issue among other Republican candidates...Huckabee's forceful position on this matter may compel them to speak about the settlements in ways not generally heard in US political discourse.

"Today, most discussion on the settlement issue among US politicians starts from the premise that they are illegitimate and an obstacle to peace. If some high-profile politicians inside the Republican Party begin to challenge that premise, and those arguments are heard by the American people, it is not a matter [de]void of significance.

"...it could mean the anti-settlement Orthodoxy promulgated by the Obama administration will be challenged, and that the other side of the issue will get a wider haring by the American public."

http://www.jpost.com/Israel-News/Politics-And-Diplomacy/Moving-the-needle-on-settlements-debate-412518

Credit: Reuters/Ronen Zvulun

~~~~~~~~~~

And so, from the bottom of my heart, I say, Thank you, Mike!

~~~~~~~~~~

© Arlene Kushner. This material is produced by Arlene Kushner, functioning as an independent journalist. Permission is granted for it to be reproduced only with proper attribution.

If it is reproduced and emphasis is added, the fact that it has been added must be noted.
http://arlenefromisrael.squarespace.com/current-postings/2015/8/20/august-19-2015-spinning.html
Posted
on Thursday, August 20, 2015 at 07:00AM
by
Arlene
|
Post a Comment
|
Email
|
Print
A friend of mine commented yesterday on my posting (which in fact she liked) that it felt strange because "we are programmed to expect more and more [on] Iran." Sad but true. So as not to disappoint, I will write this pre-Shabbat posting with more on Iran. But with a touch of good news.

Since I last wrote, another Democratic Congressman, Alcee Hastings (D-FL 20th) has come out against the Iran deal. What makes it notable, and laudable, is that, while he is a member of the Congressional Black Caucus, he is not being swayed by phony issues of race (which would call on him to support the president because he is black). That is integrity.

Congressman Hasting wrote an op-ed in the Palm Beach Post, that outlined the reasons for his opposition. In addition, he wrote:

"Earlier this month, I sent a letter to President Barack Obama urging him to appoint a high-ranking military official to oversee the implementation of the deal, should it enter into force. Iran needs to understand that our commitment to ensuring compliance with this deal would be unwavering.

"I will also introduce legislation on Sept. 8 that authorizes the sitting president or his successors to use military force to prevent Iran from becoming a nuclear weapons state. Iran's sincerity in forgoing the procurement of a nuclear weapon makes these steps, in my opinion, an absolute necessity - regardless of how Congress votes." (Emphasis added)

Right on! He's a man with clear vision.

You can see the full op-ed here:

http://alceehastings.house.gov/news/documentsingle.aspx?DocumentID=398464

If you reside in Florida's 20th district, please write, as a constituent, and thank him for standing against the Iran deal.
Credit: YouTube

~~~~~~~~~~

When I listed Democrats in Congress who had declared against the deal in a recent posting, I inadvertently left out David Scott, of Georgia, whom I happily mention now.

~~~~~~~~~~

I do not believe I have yet addressed the fallacious Obama charge that Israel (and specifically Netanyahu) is meddling in US affairs:

"In a CNN interview on Sunday, Obama was asked if Netanyahu has 'injected himself forcefully' into Washington affairs, and he replied 'right.' When asked whether this was appropriate, Obama said, 'I'll let you ask Prime Minister Netanyahu that question if he gives you an interview,' and that 'I don't recall a similar example' of a foreign leader meddling in U.S. affairs."

http://www.algemeiner.com/2015/08/10/israeli-officials-reject-obama-claim-that-netanyahu-is-meddling-in-us-affairs/

The answer to Obama is simple, of course: The question of whether to approve the Iran deal is not a domestic American issue. It is something that affects Israel and the Western world powerfully.

Never mind, by the way, that Obama meddled big time in our last election, which IS a domestic affair.

~~~~~~~~~~

The fact that Netanyahu has the courage to speak up is, in my opinion, something he should be respected and applauded for doing. He's the only one with this courage. Consider here (emphasis added):

"European leaders have reservations and concerns about the Iran nuclear deal, but have reluctantly followed Washington's enthusiastic lead, according to Malcolm Hoenlein, the executive vice president of the Conference of Presidents of American Jewish Organizations.

"Hoenlein, who routinely meets statesmen across the globe, told a meeting with the Israel Diplomatic Correspondents Association on Thursday that he knows firsthand that Israel and the Gulf states are not alone in their apprehension over the Iran deal. European prime ministers and foreign ministers — including from countries that are part of the so-called P5+1 group (the US, UK, France, Russia, China and Germany) that negotiated the accord – are 'very uncomfortable with this deal,' he maintained.

"According to Hoenlein, these leaders told him in private meetings that they objected to many of the agreement's provisions but that the US took the lead, and they followed. 'Unfortunately, they are not courageous enough, obviously, to say that in the negotiations,' he said."

http://www.timesofisrael.com/us-jewish-leader-eu-leaders-wary-of-iran-deal-but-let-us-lead/

How morally reprehensible this is. But then, these European leaders are not concerned with morality. Putting that aside, it is shockingly shortsighted and down-right stupid.

~~~~~~~~~~

Speaking of lack of courage, please see what Jonathan Tobin has to say about Senator Schumer's approach to the deal. There is not the time for me to reproduce a large portion of it here, but please, read it. It's important, and I think Tobin is on the mark. If you live in New York, please contact the Senator once again and urge him to go that extra mile to block the deal. He has enormous power he is declining to use.

"...Refusing President Obama's demand that he back the deal was no easy thing for a highly partisan Democrat slated to become his party's Senate leader in 2017. But, as Politico reports, Schumer is covering all his bases. The furious pushback from the administration against him is sending a strong signal not only about the current Iran vote but to intimidate pro-Israel Democrats from dissenting from what will follow against Israel as Obama pursues an Iran-centric policy in the Middle East. But instead of showing real courage — and perhaps risking his chance to succeed Harry Reid – Schumer is assuring other senators that he has no intention of trying to influence their votes. What might have been a Profiles in Courage moment for Schumer is turning into an undignified humiliation." (Emphasis added)

The point here is that Schumer's vote by itself probably will not turn things around. He has it in his power to bring others along – which could make all the difference, but is declining to do so. He is playing it safe, even as he appears to be courageous.

https://www.commentarymagazine.com/2015/08/12/desperate-chuck-schumer-iran/

~~~~~~~~~~

There's more, much more. But time has run out.

Shabbat Shalom.

~~~~~~~~~~

© Arlene Kushner. This material is produced by Arlene Kushner, functioning as an independent journalist. Permission is granted for it to be reproduced only with proper attribution.

If it is reproduced and emphasis is added, the fact that it has been added must be noted.
http://arlenefromisrael.squarespace.com/current-postings/2015/8/16/august-14-2015-looking-further.html
Posted
on Sunday, August 16, 2015 at 11:45AM
by
Arlene
|
Post a Comment
|
Email
|
Print
The Iran deal is still there, hanging over us. But it's time to consider some other matters.
I begin with "Jewish nationalism and 'the settlements,'" an op-ed by Moshe Dann, in today's JPost. It is highly relevant to current issues, as you will see as you read my full posting. Dann writes (emphasis added):
"Jewish nationalism, Zionism, the reestablishment of a Jewish state in Eretz Yisrael [the Land of Israel], the homeland of the Jewish people, rooted in Torah, the Bible, and Jewish history, echoed in prophetic and rabbinic writing, and in prayer, is the most invigorating dynamic in Jewish life in modern times. The uniqueness of Israel as a Jewish state is not only that it is connected to the Bible, documented history going back four millennia, but that it is the vehicle for the Third Jewish Commonwealth, a modern expression of Jewish civilization.
"It is no coincidence that the rebuilding of Jewish life in Judea and Samaria, the heartland of former Jewish civilizations, where, by definition, all "settlements" exist, is contended. And it is no wonder that it is in this area, filled with religious Zionists, that Jewish nationalism is strongest, most vivid and unequivocal...The link between Jewish nationalism and Jewish settlements is crucial.
"Calls to 'end the occupation,' therefore attack not only the link between the Jewish people and Eretz Yisrael territoriality, but Zionism itself, the purpose and meaning of the Jewish state. Those attacks have been a source of controversy and confusion from Israel's inception..."
~~~~~~~~~~
Continues Dann:
"After 1948, and especially after the war in 1967, the state became an inspiration for many Jews to not only make aliyah, but to return to Judaism. Jewish settlement is the point, and Jewish nationalism is at its core.
"But Jewish nationalism does not stand alone; it has as sister, Israel nationalism...
"...Judaism's central importance in Israel's national ethos is noted by nearly all Zionist writers and leaders, including Ben Gurion, and most Israeli Jews feel a deep connection with Eretz Yisrael, Jewish heritage and the Jewish people. This intimate, subtle belief, often taken for granted, provides social cohesion and the ability to withstand physical and ideological attack.
"Arguments over territory, therefore, over what belongs to Israel and the Jewish people, are not only legal and historical; they are fundamentally ideological."
~~~~~~~~~~
"Opposition to 'the occupation' – Israeli control of and settlement in areas won in the 1967 Six Day War – has become a standard of the international community.
"But during the 1970s and 1980s," explains Dann, "massive numbers of Jews" built communities in Judea and Samaria, supported by every Israeli government. Israeli civil law was applied to the Golan Heights and to eastern Jerusalem and the Old City, but not to other areas because of international opposition.
The Oslo Accords shifted the situation, "by establishing the Palestinian Authority, providing it with resources, and placing Areas A and B (and Gaza) – in which nearly all Arab Palestinians reside – under its control.
"All Jewish settlements are in Area C under Israeli civilian and military control.
~~~~~~~~~~
Dann clarifies that while, "the international community opposes settlement in Judea and Samaria," Arabs are opposed to the establishment of the State of Israel and lands acquired in the war of 1948-49.
"'Ending the occupation,' according to the Muslim and Arab world, is not about creating a 'two-state solution,' but the destruction of the State of Israel itself.
"Rooted in Jew hatred and vengeance and violence, Palestinian nationalism, moreover, is promoted as 'self-determination' and 'two states for two peoples.' Although appealing to humanitarian values, it is subterfuge...
"Presenting the conflict as one between contending nationalities seeks to create symmetry, but does not meet the demands of Palestinianism or Jewish nationalism; it is inherently contradictory and self-defeating..."
~~~~~~~~~~
"That many countries and international bodies recognize a Palestinian state," says Dann, "does not diminish the dangers inherent in that presumptive state...
"Since the dangers and threats are obvious, what motivates those who oppose 'settlements' and call for 'an end to the occupation'? Does 'Palestinian self-determination' trump Israel's security? What moral absurdity justifies places Jews in danger? Israeli nationalism reflects the sovereignty of the Jewish people in Eretz Yisrael; Jewish nationalism is its soul. Israeli nationalism is concerned with how to survive; Jewish nationalism asks why.
"Jewish nationalism is the promise; Israeli nationalism makes it possible. Jewish communities in Judea and Samaria not only embody Jewish and Israeli nationalism, they are essential to Israel's physical and spiritual survival..."

http://www.jpost.com/Opinion/Jewish-nationalism-and-the-settlements-411954
~~~~~~~~~~
Before it is anything else, this piece by Dann is ideological. It takes in a broader scope and reminds us what we are all about. This appealed to me especially now because we are caught in a morass of practical struggles, and it helps enormously to remember what we are about. That perception can hopefully provide strength we so desperately need.
Consider:
The European Union and individual European states have been funding illegal building for Palestinian Arabs in Area C of Judea and Samaria – the area under full Israeli military and civilian control according to Oslo. The Israeli Foreign Ministry has demanded that the EU stop flouting Israeli law in doing this – has in fact delivered multiple warnings on the issue. Construction and establishment of infrastructure is not permitted without proper permits, and the EU simply forges ahead as it pleases.
Not only does it forge ahead, it identifies its structures with its logo, presumably under the assumption, not ill-founded, that this provide a modicum of protection for the building:
Credit: Tova Lazaroff/JPost
Two areas of greatest concern in terms of construction is in the E1 area of Ma'aleh Adumim, and (incredibly) on IDF firing ranges. In total there are close to 1,000 EU-funded structures in Area C of Judea and Samaria.
~~~~~~~~~~
Israel has warned the EU that buildings they put up may be demolished, and, in fact, 40 illegal structures funded by the international community have been demolished since the beginning of 2014. The Civil Administration – which works under the IDF in administering Judea and Samaria – has been accused of reticence in acting against the illegal building because of international involvement, but there seems to be a stepped up vigilance of late.
The EU, of course, vociferously objects to demolishment of structures it has funded. It defends its actions as "humanitarian assistance," which it will continue to provide. Drawing upon that handy catch phrase, "international law," the EU claims Israel has an obligation to protect development for the "local population."
~~~~~~~~~~
I would be pleased to see precisely which "international law" they are invoking. Especially as this is not an issue of providing for the "local population" of Area C at all!
The reality is that Arabs are being brought in by the PA from Areas A and B, which are under it's administration, and settled in Area C. The EU is lending a helping hand, shall we say, precisely because it wishes to undermine Israeli control in Judea and Samaria.
Motti Yogev (Bayit Yehudi) made this clear at a recent meeting of a subcommittee of the Knesset Defense and Foreign Affairs Committee, which he chairs:
"This isn't spontaneous construction that addresses a local need. It is an integral part of the Palestinian strategy to establish facts on the ground to stop the expansion of settlements such as Ma'aleh Adumim." (Full emphasis added)
Even further, I had learned previously that it's part of a PA plan to establish facts on the ground towards the declaration of a Palestinian state without the need to negotiate.
Coordinator of Government Activities in the Territories Maj.-Gen. Yoav Mordechai (pictured) was even more explicit at the subcommittee meeting: "There is a war over Area C." (full emphasis added)
http://www.jpost.com/Israel-News/Israel-to-European-governments-Stop-funding-illegal-Palestinian-building-411973
Credit: IsraelHayom
~~~~~~~~~~
And so, a maximum in strength is needed, which means we also need to know why it matters.
~~~~~~~~~~
The NGO Regavim testified at the subcommittee hearing on illegal building that I alluded to above. This organization is at the forefront of fighting the fight for Jewish rights to the land: I have written about their work several times.
Regavim has been fighting on the issue of illegal Bedouin housing in Susiyia in the south. There has been a tremendous amount of publicity about this, with the international community intervening inappropriately. You can read about it here: http://regavim.org/susiya_facts/
On August 27, Regavim is sponsoring a unique educational trip to this area. You will be able to see the modern Israeli community there, the ancient synagogue, and the illegal Arab encampment with EU buildings.
If you live in Israel, or will be visiting at this time, I encourage you to consider joining the trip.
For information on cost, time, and what will be provided, contact: Dr. Jan Sokolovsky: 0547-466-383, or 02-5666-388 drjan43@gmail.com

~~~~~~~~~~
© Arlene Kushner. This material is produced by Arlene Kushner, functioning as an independent journalist. Permission is granted for it to be reproduced only with proper attribution.

If it is reproduced and emphasis is added, the fact that it has been added must be noted.
http://arlenefromisrael.squarespace.com/current-postings/2015/8/13/august-13-2015-shifting-focus.html
Posted
on Thursday, August 13, 2015 at 06:28PM
by
Arlene
|
Post a Comment
|
Email
|
Print
It has been my practice, when writing about the Iran agreement, to deal as much as possible with facts.
But in some respects this is no longer possible, as the case being made by the Obama administration has sunk to a shameful and despicable low. If you pay attention to Obama's words, and those of his flunkies, what we hear is a position that maintains that the deal is so obviously good that anyone coming out against is, in one fashion or another, being disloyal to America. There is less than no respect for the patriotism and the intellectual integrity of those who oppose the deal out of deep concern for America.
~~~~~~~~~~
We see that he is doing this with regard to Republicans, whom he claims are putting party politics ahead of the good of the nation, and – far worse! – making common cause with the hardliners in Iran. He first leveled this charge in a speech last week. Yesterday, he was challenged on it by Fareed Zakaria on CNN, and rather than back down said it is absolutely true.
http://townhall.com/tipsheet/mattvespa/2015/08/11/obama-why-yesmy-republicans-are-like-iranian-hardliners-claim-is-absolutely-true-n2037065
A point being made by critics of the president is that since some Democrats are also against the deal, according to Obama's logic, they must also be making common cause with the Iranian hardliners - although Obama neglects to address this. The Democrats who are opposed certainly cannot be charged with being negative on the deal simply out of "party loyalty." Those who have come out against the deal include:
Senator Charles Schumer (D-NY) and Members of Congress Eliot Engel (D-NY), Ted Deutsch (D-FL), Steve Israel (D-NY), Nita Lowey (D-NY), Grace Meng (D-NY), Kathleen Rice (D-NY), Brad Sherman (D-CA), Albio Sires (D-NJ) and Juan Vargas (D-NY).

~~~~~~~~~~
But let us move on, as we are seeing behavior from the administration that is even more reprehensible. An editorial in Tablet Magazine – "Crossing a Line to Sell a Deal" - describes what is going on (emphasis added):
"What we increasingly can't stomach—and feel obliged to speak out about right now—is the use of Jew-baiting and other blatant and retrograde forms of racial and ethnic prejudice as tools to sell a political deal, or to smear those who oppose it. Accusing Senator Schumer of loyalty to a foreign government is bigotry, pure and simple. Accusing Senators and Congressmen whose misgivings about the Iran deal are shared by a majority of the U.S. electorate of being agents of a foreign power, or of selling their votes to shadowy lobbyists, or of acting contrary to the best interests of the United States, is the kind of naked appeal to bigotry and prejudice that would be familiar in the politics of the pre-Civil Rights Era South.
"This use of anti-Jewish incitement as a political tool is a sickening new development in American political discourse, and we have heard too much of it lately—some coming, ominously, from our own White House and its representatives. Let's not mince words: Murmuring about "money" and "lobbying" and "foreign interests" who seek to drag America into war is a direct attempt to play the dual-loyalty card. It's the kind of dark, nasty stuff we might expect to hear at a white power rally, not from the President of the United States—and it's gotten so blatant that even many of us who are generally sympathetic to the administration, and even this deal, have been shaken by it.
http://www.tabletmag.com/scroll/192751/crossing-a-line-to-sell-a-deal
~~~~~~~~~~
Just as some on the editorial board of Tablet Magazine, who are "generally sympathetic to the administration, and even this deal...have been shaken by" the "anti-Jewish incitement that is being used as a political tool," we must hope that members of Congress who might have been predisposed to the deal will begin to wonder if in the end there is any legitimate rationale for accepting it. Why would the president have to resort to innuendo and slander against opponents, if he could make a strong case based on the agreement's merits?
Perhaps Obama is overplaying his hand, and will end up defeating precisely what he imagines he is defending.
~~~~~~~~~~
See further details on what is going on with regard to the old anti-Semitic canard of "dual loyalty":
"...anti-Schumer campaigners refer to him repeatedly as a 'traitor,' suggest that his loyalty lies only with Israel and not the United States, and accuse him of receiving his 'real paycheck' from nefarious sources — which they characterize as Israel, the American Israel Public Affairs Committee (AIPAC) or other pro-Israel bodies."

http://www.timesofisrael.com/a-jewish-senator-faces-disloyalty-charge-over-opposition-to-iran-deal/
Those who make such blatantly prejudicial judgments are missing the point in several respect:
They are positing that the deal is bad only for Israel, when in fact it is a disaster for the US. What is more, an accord that threatens the only reliable ally the US has in the Middle East is bound to put America at a disadvantage.

~~~~~~~~~~
It is a major issue, that the accord with Iran provides no brakes on Iran's support of terrorism or on its aggressive hegemony in the Middle East. Quite the contrary, that agreement is doing two things that will strengthen Iran's ability to foment violence in our part of the world:
It is providing a fortune in sanctions relief that Iran will utilize in some part to strengthen terrorist elements. And it is lifting sanctions against Iran's acquisition of conventional weaponry, including, in time, ballistic missiles.
~~~~~~~~~~
Now, please, note what Kerry said yesterday, at a Reuters Newsmaker event. If Iran violates the arms embargo, there will be no "snapback" of sanctions against Iran (emphasis added):
"The arms embargo is not tied to snapback...So they are not in material breach of the nuclear agreement for violating the arms piece of it."
But we should not worry, explained Kerry, because the US has "ample tools at our disposal" if Iran violates the arms embargo.
"There is a specific U.N. resolution outside of this agreement that prohibits them from sending weapons to Hezbollah. There is a separate and specific U.N. resolution that prohibits them from sending weapons to the Shia militia in Iraq."
That will do it, you think?
Myself, I think that even Kerry, who is dumb, is not that dumb. I think the US does not care.
As Reuters reports:
"Iran's senior nuclear negotiator Abbas Araqchi made clear last month that Tehran had no intention of complying with the arms embargo and missile sanctions.
"'Whenever it's needed to send arms to our allies in the region, we will do so,' he said. 'We are not ashamed of it.'"
http://www.reuters.com/article/2015/08/11/us-iran-nuclear-kerry-sanctions-idUSKCN0QG22M20150811
~~~~~~~~~~
I share here a video of Kerry testifying before an Armed Services Committee hearing, with Senator Tom Cotton (R-Ark) questioning. I recommend the entire six minutes: very enlightening in terms of how the chief American diplomat conducts himself. But most pertinent here is the portion that begins at slightly past minute 4, as it addresses Iranian weaponry and what the US will do to prevent Iran from sharing it.
Kerry speaks about US laws in place to block Iranian distribution of lethal weapons. But please keep in mind that he negotiated a deal that will make it easier for Iran to acquire and distribute such weaponry. Heaven help us all.
https://www.youtube.com/watch?v=nS_vLTTIZL8
(With thanks to Moti G. on this.)
~~~~~~~~~~
About two weeks ago, Kerry was testifying before the House Foreign Affairs Committee. He was questioned by Representative Brad Sherman (D-CA), who asked:
"Let's say Congress doesn't take your advice, we override a veto, and the law that is triggered then imposes certain sanctions. Will you follow the law even though you think this violates this agreement clearly, and even if you think it's terrible policy?"
Kerry: "I cannot begin to answer that at this point, without consulting with the president and determining what the circumstances are." (Emphasis added)
http://www.nationalreview.com/article/421698/john-kerry-iran-deal-obama-could-defy-law-congress
Credit: Olivier Douliery/Getty
~~~~~~~~~~
For those who might doubt the implications of the above exchange, there is this information from MEMRI (emphasis added):
"Iranian officials recently began to reveal details from the nuclear negotiations with the U.S. since their early stages. Their statements indicate that the U.S. initiated secret negotiations with Iran not after President Hassan Rohani, of the pragmatic camp, was elected in 2013, but rather in 2011-2012, in the era of radical president Mahmoud Ahmadinejad. The disclosures also indicate that, already at that time, Iran received from the U.S. administration a letter recognizing its right to enrich uranium on its own soil. Hossein Sheikh Al-Islam, an advisor to the Majlis speaker, specified that the letter had come from John Kerry, then a senator and head of the Senate Foreign Relations Committee. Iranian vice president and top negotiator Ali Akbar Salehi said that Kerry, while still a senator, had been appointed by President Obama to handle the nuclear contacts with Iran."

http://imra.org.il/story.php3?id=68099
~~~~~~~~~~
United Against Nuclear Iran is an American organization that is seeking "to educate and inform the American public regarding the serious shortcomings" of the Joint Comprehensive Plan of Action. To that end, it is planning to run advertisements against the accord.
It is good news that former Senator Joe Lieberman has just accepted the position of chairman of this organization. Senator Lieberman has solid name recognition and a reputation for integrity. Coupled with this, as CEO Mark D. Wallace has pointed out, is "Senator Lieberman's foreign policy and national security expertise." In the Senate he was on the Committee on Armed services and chaired the Committee on Homeland Security.

Credit: Getty
It should be noted that, while the Senator identified as an "independent" at one point in his career, he was in the main associated with the Democratic party – and ran as the Democratic nominee for vice president in 2000, on a ticket with Al Gore. Also a plus in this context.
~~~~~~~~~~
The following key Democratic Senators are still undeclared with regard to the Iran deal, at least according to information I have. Some might be pre-disposed to opposing the deal, even if they haven't declared their opposition formally yet.
Sen. Richard Blumenthal (D-Conn.); Sen. Joe Donnelly (D-Ind.); Sen. Joe Manchin III (D-W.Va.); Sen. Chris Coons (D-Del.); Sen. Heidi Heitkamp (D-N.D.); Sen. Gary Peters (D-Mich.); Sen. Michael Bennet (D-Colo.); Sen. Ben Cardin (D-Md.)

If you are a constituent of one of the Senators, please, write to express your strong opposition to the agreement. If you know others who are their constituents, even if you are not, please urge them to do the same. The votes of these Senators may be critical.
~~~~~~~~~~
© Arlene Kushner. This material is produced by Arlene Kushner, functioning as an independent journalist. Permission is granted for it to be reproduced only with proper attribution.

If it is reproduced and emphasis is added, the fact that it has been added must be noted.
http://arlenefromisrael.squarespace.com/current-postings/2015/8/12/august-12-2015-sinking-low.html
Posted
on Wednesday, August 12, 2015 at 03:46PM
by
Arlene
|
Post a Comment
|
Email
|
Print
No other way for us to be: Heads up, eyes on what matters, resolve undiminished.

But oh, is it tough these days.

~~~~~~~~~~

I want to return to Obama's talk of last week, to consider a couple of additional matters. He does not simply provide a position, he attacks. And his attacks are crude, devious and low:

He implied, first, that on the issue of Iran, it was the whole world against Israel. His goal - to make Israelis feel isolated, to delegitimize what he chooses to represent at "the Israeli position" rather than as the position opposing the deal.

Consider: "...because this is such a strong deal, every nation in the world that has commented publicly, with the exception of the Israeli government, has expressed support."

Please note the qualifier "every nation in the world that has commented publicly..." That is hugely different from saying the whole world is with him, but undoubtedly he is betting most people won't notice.

~~~~~~~~~~

It is regrettable in the extreme that the Sunni Arab nations, which to a one detest this Iran deal, have not been more forthright in speaking out.

This is what commentator Yoram Ettinger has just written on the subject (emphasis added):

"Irrespective of Western attempts to portray Saudi Arabia, the Gulf States, Jordan and Egypt as supporters of the Iran nuclear deal, leaders of these countries, especially the House of Saud, consider the accord a colossal, lethal threat. They see it as a reckless, short-sighted and self-destructive policy, which will initially plague the Arab world and subsequently the Western one, including the US...
"While Saudi leaders are restrained in their official reaction to the Iran nuclear agreement, they voice their authentic concerns and assessments via the House of Saud-owned media, which has traditionally served as a convenient venue, providing the element of deniability, sparing diplomatic inconvenience.
"During a recent visit to Capitol Hill, I was told by legislators in both chambers, on both sides of the aisle: 'While Israel is concerned about Iran's nuclearization, Saudi Arabia and the Gulf states are panicky.'
"Abdulrahman Al-Rashed, the House of Saud-appointed general manager of Al Arabiya TV and former editor-in-chief of the leading Saudi daily Asharq Al-Awsat, dismissed U.S. Secretary of State John Kerry's assertion that 'once fully implemented, the Iran deal will contribute to the region's long-term security.'
"According to the daily voice of the Saudi king, the ayatollah regime 'is like a monster that was tied to a tree and has been set loose. We are on a threshold of a bloody era ... expecting the worst-case scenario. ... Tehran does not intend to drop its aims of regional dominance and destabilizing neighboring Arab countries. The lifting of sanctions will facilitate the transfer of funds and the purchase and shipment of arms [to terror organizations]. ... Tehran will become more dangerous.'"
http://www.israelhayom.com/site/newsletter_opinion.php?id=13423
Consider using this, when you write to your representatives in Congress and do your letters to the editor and Internet talk-backs.
~~~~~~~~~~
But it is not just Israel that Obama tries to isolate and delegitimize. He goes after Republicans in the same manner. As Caroline Glick pointed out in her latest column, he also said:
"It's those [Iranian] hardliners chanting 'Death to America' who have been most opposed to the deal. They're making common cause with the Republican Caucus." An incredibly vile accusation.
~~~~~~~~~~
Please do read Glick's entire column, for she also discusses other ways in which the Iran deal will generate a danger to the US (emphasis added):
"The terrorist threat to the US emanating from Iran's terrorist infrastructure in Latin America will rise steeply as a consequence of the nuclear deal.
"As The Wall Street Journal's Mary Anastasia O'Grady wrote last month, the sanctions relief the deal provides to Iran will enable it to massively expand its already formidable operations in the US's backyard. Over the past two decades, Iran and Hezbollah have built up major presences in Cuba, Venezuela, Nicaragua, Ecuador and Bolivia.
"Iran's presence in Latin America also constitutes a strategic threat to US national security..
"Through its naval aggression in the Strait of Hormuz Iran threatens the global economy. While the US was negotiating the nuclear deal with Iran, the Revolutionary Guards unlawfully interdicted – that is hijacked – the Marshall Islands-flagged Maersk Tigris and held its crew hostage for weeks.
"Iran's assault on the Tigris came just days after the US-flagged Maersk Kensington was surrounded and followed by Revolutionary Guards ships until it fled the strait.
"A rational take-home message the Iranians can draw from the nuclear deal is that piracy pays.
"Their naval aggression in the Strait of Hormuz was not met by American military force, but by American strategic collapse at Vienna...

"Then there is Iran's 20-year partnership with Al-Qaeda..."
http://www.jpost.com/landedpages/printarticle.aspx?id=411390
~~~~~~~~~~
We are seeing a growing number of Democrats in Congress who are declaring that they will vote against the Iran deal, and yet it is still not clear that numbers are sufficient to overturn Obama's veto.
Of particular note are the declarations to stand against the deal of Congressman Eliot Engel (D- NY 16th), ranking minority member of the House Foreign Affairs Committee; Brad Sherman (D-CA 30th), second ranking Democratic of the House Foreign Affairs Committee; and Senator Chuck Schumer (D-NY), currently the third most powerful Democrat in the Senate, and widely anticipated to become Senate Minority Leader in 2017.
It is because of the position of influence that Schumer has that his declaration against the deal was widely sought – the assumption was that he would bring other Senate Democrats along with him. And so, his announcement is being widely celebrated.
Credit: WashingtonPost
~~~~~~~~~~
But I must express my unease.
Senator Schumer laid out his reasons for deciding to vote against the Iran agreement:
"Using the proponents' overall standard — which is not whether the agreement is ideal, but whether we are better with or without it — it seems to me, when it comes to the nuclear aspects of the agreement within ten years, we might be slightly better off with it. However, when it comes to the nuclear aspects after ten years and the non-nuclear aspects, we would be better off without it."
https://medium.com/@SenSchumer/my-position-on-the-iran-deal-e976b2f13478
But then he qualified the role he would play in working for the deal's defeat (emphasis added):
"While I will certainly share my view and try to persuade them that the vote to disapprove is the right one, in my experience with matters of conscience and great consequence like this, each member ultimately comes to their own conclusion."
http://www.timesofisrael.com/two-top-jewish-democrats-say-they-will-oppose-iran-deal/
As an editorial in Investor's Business Daily declared (emphasis added):
"Sorry, senator, not good enough. And those who support you because of your past support for Israel will know it's not good enough."
http://news.investors.com/ibd-editorials/080715-765718-chuck-schumer-isnt-fooling-his-pro-israel-supporters.htm

If he truly believes this is a bad deal – bad for America, and Israel and the Western world, and he knows he has influence, why would he not use it?

~~~~~~~~~~

I note the difference between Schumer's qualified statement and that of David Harris, Executive Director of the American Jewish Committee. After explaining why it was decided that the deal is a bad one, Harris wrote: "Therefore, AJC opposes the deal and calls on Members of Congress to do the same." (Emphasis added)

But, of course, David Harris does not have to contend with a disgruntled Obama in the same way Schumer does. The senator is balancing the need to keep his constituency happy so that he can be re-elected, against the need to avoid so enraging his party's leaders that he risks his political future as the most powerful Democrat in the Senate. Schumer's position seems a qualified one of political expediency, and not a courageous one of determined conscience.

Yes, courageous decisions of conscience are rare in politics, but these are extraordinary times calling for extraordinary courage.

Mike DeBonis, writing in the Washington Post, observed that (emphasis added):

"...his decision came not in an impassioned floor speech, not in a private entreaty to his Democratic colleagues, not even in a YouTube video, but in an written statement posted online after the Senate has gone home for its month-long summer break...

"...there is little sign thus far that Schumer himself intends to participate in a broader public relations campaign against the deal, whether by lobbying against it on Sunday talk shows or holding town hall meetings or participating in rallies during the recess. If Schumer were dead-set on killing the deal, he would have made his intentions known weeks, if not months, ago."

~~~~~~~~~~
I have heard the rumors: That Obama – who is making much, publicly, of Schumer's declaration – had agreed to give him the nod to vote against the deal so that he could protect his Senate seat, as long as there seemed indication that the deal would pass in Congress without Schumer's support. I have heard other rumors indicating that Schumer will vote against the deal when the primary resolution comes before the Senate, but will not vote to override the veto of that resolution when the second, critical vote comes up.
Explanation: Congress, after consultations and deliberations for a period of 60 days, will bring forth a resolution regarding the deal. It is understood widely that this resolution will be for rejection of the agreement (with 60 votes required in the Senate to override an anticipated filibuster). But the president will veto it, and a 2/3 super-majority of the Congress will be required to override that veto. It is this second vote that matters.
(I've seen reports that Schumer will vote to override the veto, but these come from spokesman Matt House – the senator himself was not clear on this in his own public statement.)
~~~~~~~~~~
Do I know with certainty that these rumors are true? I do not. And normally I am reticent about citing unsubstantiated rumors. But the senator's tepid position gives pause. And the issue at hand is one of overwhelming significance. I am aware that there are other reports – that Obama deliberately announced Schumer's decision before the senator could do so himself, to undercut him, and that Obama is very angry, etc. Could be. But politicians are not adverse to play-acting.
I want to advise Schumer supporters, who have so eagerly thanked him for his declaration, to let the senator know that they are disappointed that he is not working energetically to bring other Senate Democrats along, and to make it clear that his opposition to the deal absolutely must include voting to override the veto and that they would appreciate a public statement to that effect.
~~~~~~~~~~
It is good news that two major donors to the Democratic party have now announced against the Iran deal. Most significant is Israeli-American billionaire Haim Saban. Money of the sort provided by the likes of Saban speaks very loudly. Saban said it was a "very bad deal" and said "we still need to fight it." Right on!
Credit: Saban.com

Billionaire Jack Rosen has also come out against the deal. He chairs the American Jewish Congress, which has now announced against the deal as well.

~~~~~~~~~~

I appreciate a report on the Iran situation by Major General (res.) Ya'akov Amidror, who has served in significant roles that include director of the Intelligence Analysis Division in Military Intelligence, and National Security Advisor to Prime Minister Netanyahu. He is clear-eyed and realistic without being apocalyptic.

Amidror wrote his detailed paper for the Begin-Sadat Center for Strategic Studies at Bar Ilan University, where he serves as a senior research fellow. The Jerusalem Post has summarized main points (emphasis added):

"[The Vienna agreement signed between world powers and Iran will] likely and necessarily lead to the use of force against Iran, at some stage or another, in order to halt its race toward a nuclear weapons program...

"It is clear that the agreement was signed in order to delay the Iranian nuclear bomb program, not to end it. And thus, when the program rears its head again it will be a problem several times more serious and far harder to deal with....

"[However] there is no cause for hysteria. The agreement will not bring about Israel's downfall, and in the best case scenario may even buy Israel some time to better prepare for confronting the Iranian challenge. Nevertheless, the map of reality should be read correctly, and not through rose-tinted glasses... The reality facing Israel (and the world) following the signing of the agreement is significantly more threatening than before...
"The Vienna agreement has made the situation more complex and dangerous, not less so. Even if Iran completely abides by the terms of the agreement, when restrictions and sanctions come to an end fifteen years hence, it will emerge much stronger, militarily and economically. This situation will almost assuredly lead to the use of force against Iran, because Iran undoubtedly will try to produce nuclear weapons; be much better able to withstand foreign pressures; and hold significant sway across the Middle East. The conflict that will ensue will take place in conditions far worse from a Western perspective than before the agreement, pitting the West (and/or Israel) against a much-stronger Iran...

"As a basis for discussion it is important to emphasize that the Iranian nuclear program has no civilian element, and no justification other than as a military program. This is the consensus of all the international experts, some of whom will only say so privately, but most of whom are explicit in this. There is no serious expert who thinks that Iran is developing its capabilities for civilian purposes.

"On the basis of this understanding, which was accepted by the American experts as well, American policy was initially clear: the agreement should dismantle Iran's nuclear capabilities. This was the term used by the Americans themselves. But at some stage the US decided to move from a policy aimed at dismantling Iran's nuclear capability, to a policy aimed at delaying Iran's ability to achieve nuclear weapons by ten to fifteen years...

"As soon as the US decided to make do with delaying Iran's getting the bomb, by a fixed time period, then Israel was left on the outside – not because of the strained relations between the president and the prime minister, but because of significant differences of opinion. Subsequently, although the American negotiators did make use of Israeli experts, Israel was not involved in the central deliberations...

"The fact that the powers signed an agreement must not be allowed to paralyze Israel. The country's security is at stake, and on this issue we should take the advice of the current president of the US: 'Israel must be able to defend itself, by itself; even if the agreement makes this a more complex proposal."

http://www.jpost.com/Middle-East/Iran/Iran-nuclear-agreement-likely-will-lead-to-use-of-force-Israeli-defense-expert-says-411343

~~~~~~~~~~

Amidror predicts that for a year or two Iran, eager for sanctions relief, will abide by the agreement.

"The removal of sanctions will allow Iran to rebuild and significantly strengthen its economy as billions will flow into Iran, even though a proportion will be lost to the dark abyss of entrenched Iranian corruption.

"The lifting of sanctions will also serve to release a great amount of Iran's energy and money which can be redirected toward furthering its interests in the Middle East and beyond. Here, the beneficiaries will be Iran's allies - Hezbollah, Hamas, the Alawites in Syria, and the Houthis in Yemen."

Following this, the Iranians may decide to wait until the sunset clause kicks in after 10 – 15 years, in the meantime strengthening their knowledge or capabilities.

Or, they may begin to cheat, "initially on peripheral issues, and then as they gain confidence, on more substantial issues."

At the same time, "the quality of intelligence about Iran will deteriorate. After a while, once it is seen that Iran is indeed keeping to the agreement, there will naturally be a slow but steady transferal of intelligence resources to other burning problems...

"The result will be potentially disastrous for the agreement.

"It is clear that Iranian cheating will not take place at the declared facilities which are under IAEA inspection, but at sites unfamiliar to the international community, whose location can only be discovered through gathering high-quality intelligence. The combination of the American concession on surprise inspections of such sites, and the inevitable decline in intelligence quality, offers an excellent foundation for successful Iranian cheating.

"The IAEA, for its part, will be as unwilling as in the past to make use of external intelligence (even when presented with it) in order to conduct non-agreed inspections of sensitive facilities, out of fear of being accused of acting as an agent of Israel or the US. Hence it will need to invest a great deal of time and effort in order to build an independent dossier that will stand up to scrutiny, which will be sufficient for it to conduct more confrontational inspections at undeclared facilities. It is difficult to see how the IAEA might develop such capabilities."

For all of these reasons, Amidror is seriously dubious of the American claim that "a year will be sufficient in order to respond appropriately" to Iranian cheating.

"It is not difficult to imagine US intelligence staff presenting information about Iranian violations and being rebuffed by decision-makers, using learned explanations. This would continue until they provide the impossible 'smoking gun,' or until it is simply too late. In most similar cases intelligence services have needed more than a year from the moment at which a violation begins in order to identify it, understand it, and persuade the decision makers about it, and for these to then decide and act."

~~~~~~~~~~

The General talks straight and provides information and insights you likely have not seen before. His words should be considered carefully and shared broadly.
Credit: Jwire

~~~~~~~~~~

The good news for today has to do with medical developments.

A team of researchers from Tel Aviv University, Israel's Technion, the Hebrew University of Jerusalem and Sheba Medical Center have discovered what causes melanoma cells to turn into aggressive tumors. The scientists are convinced that it will soon lead to a breakthrough treatment.

http://www.timesofisrael.com/melanoma-cure-may-be-within-reach-tel-aviv-u-study-shows/
__________

Dancing can treat Parkinson's. When Professor Rafi Eldor was told that he had Parkinson's disease, seven years ago, he felt that the sky had fallen on him. Two years later he took up dancing and now watch him dance to the theme tune of the movie "Skyfall".

https://www.youtube.com/watch?v=7cBYGh2E6t4

~~~~~~~~~~

© Arlene Kushner. This material is produced by Arlene Kushner, functioning as an independent journalist. Permission is granted for it to be reproduced only with proper attribution.

If it is reproduced and emphasis is added, the fact that it has been added must be noted.
http://arlenefromisrael.squarespace.com/current-postings/2015/8/9/august-9-2015-steadfast.html
Posted
on Sunday, August 9, 2015 at 04:58PM
by
Arlene
|
Post a Comment
|
Email
|
Print
Perhaps to the casual observer President Obama appears cool and in control – confident of his positions and the success of his "diplomacy." But it doesn't take an advanced degree in psychology to figure out that he's worried – really, really worried – about what's going to happen at the end of the day, when Congress votes on the Iran deal, and votes again after he vetoes the Congressional rejection of the accord.
He has never been one who was, shall we say, scrupulous in presenting matters with factual accuracy. But now he has moved so far from the truth that I hope even his supporters are saying, "Wait a minute, that's not how it is." Just possibly, in his attempt to paint a rosy picture he is overplaying his hand – distorting reality in a way that works against him.
Credit: Theblaze
~~~~~~~~~~
On Tuesday evening, he met with some 22 leaders of American Jewish organizations, in order to make his case. In the course of his presentation, he said that if Congress rejected the Iran deal, the US might be forced to attack Iran militarily. But Iran would not respond military against the US, which has superior power. Instead: "That means more support for terrorism, more Hezbollah rockets falling on Tel Aviv."
http://www.breitbart.com/national-security/2015/08/05/obama-rejecting-iran-deal-will-ensure-rockets-falling-on-tel-aviv/
There are a good number of things wrong with this scenario – in addition to the implied threat to Israel. The first is that it is an attempt to advance Obama's position that it's either acceptance of this deal with Iran or war, there are no other alternatives. But this is absolutely not the case – which fact Prime Minister Netanyahu continually points out:
The alternative is not between this deal and war – it's between this deal and another deal or another way of handling Iran. What should be done if the deal is rejected, is that the US should not only keep current sanctions in place, it should increase them – tightening the economic screws. It is hoped that this would bring Iran back to the table in time, as the Iranians are desperate for sanctions relief. (Remember, sanctions brought Iran to the table in the first place.) But if they do not return, they will have been rendered less able to advance their aggressive intentions – actually less able to advance their aggression than they would be with the deal.
~~~~~~~~~~
For him to talk about the US attacking Iran is a joke. For Obama has made it absolutely clear that he has no intention of attacking Iran. How cheap scaremongering talk is.
~~~~~~~~~~
As to "more terrorism" and "more rockets from Hezbollah falling on Tel Aviv" as Iran's way of responding indirectly to an attack by the US, this is also ludicrous. I'd be laughing hard if this situation were not so serious. Consider:
The accord was supposed to be about controlling Iran's ability to produce nuclear weapons. Obama rejected any suggestion that sanctions relief be tied to Iran reigning in its support for terrorist groups and its aggressive hegemony in the region. That's not what this deal is about, he responded. Thus, Iran was essentially told, don't worry about the terrorism – we don't care.
This, you will note, is how Obama has Israel's back.
And then, it was agreed that there would be tremendous sanctions relief up front once the deal was in place, so that some millions if not billions - of the roughly $150 billion it is estimated Iran is likely to see – might be directed to groups such as Hezbollah. This is not going to result in "more terrorism"??
Add to this the inclusion in the deal of a lifting, over time, of sanctions on conventional weapons for Iran. It would enable Iran to acquire such goodies as ballistic missiles. (THIS element, which is not about nuclear issues, Obama felt it was OK to put in the agreement.)
It is Obama's deal that would render the Middle East a more dangerous region than it already is.
It is the opinion of Senator John McCain (R-AZ), Chair of the Senate Armed Services Committee, that the deal would have the effect of emboldening Iran with regard to striking Israel.
http://www.jpost.com/Middle-East/Iran/Iran-nuclear-deal-gives-it-confidence-to-strike-at-Israel-McCain-warns-411177

Credit: Businessinsider
~~~~~~~~~~
Two nights ago, Prime Minister Netanyahu delivered a webcast message that was designed to summarize his opposition to the deal for Americans.
Last night, in a direct counter, Obama gave a talk at American University. Let's try for key points:
He said: "In July, we reached a comprehensive of plan of action that meets our objectives. Under its terms, Iran is never allowed to build a nuclear weapon." (emphasis added)

http://www.washingtonpost.com/news/post-politics/wp/2015/08/05/text-obama-gives-a-speech-about-the-iran-nuclear-deal/
~~~~~~~~~~
But here is what the NYTimes (normally an Obama supporter) had to say on this issue recently:
"American officials said the core of the agreement... lies in the restrictions on the amount of nuclear fuel that Iran can keep for the next 15 years. The current stockpile of low enriched uranium will be reduced by 98 percent, most likely by shipping much of it to Russia.
"That limit, combined with a two-thirds reduction in the number of its centrifuges, would extend to a year the amount of time it would take Iran to make enough material for a single bomb should it abandon the accord and race for a weapon — what officials call 'breakout time'...
"But American officials also acknowledged that after the first decade, the breakout time would begin to shrink. It was unclear how rapidly, because Iran's longer-term plans to expand its enrichment capability will be kept confidential.
"The concern that Iran's breakout time could shrink sharply in the waning years of the restrictions has already been a contentious issue in Congress. Mr. Obama contributed to that in an interview with National Public Radio in April, when he said that in 'year 13, 14, 15' of the agreement, the breakout time might shrink 'almost down to zero, as Iran is expected to develop and use advanced centrifuges then." (Emphasis added)
http://www.nytimes.com/2015/07/15/world/middleeast/iran-nuclear-deal-is-reached-after-long-negotiations.html?_r=0
~~~~~~~~~~
Obama also said:
"First, there're those who say the inspections are not strong enough, because inspectors can't go anywhere in Iran at any time with no notice.
"Well, here's the truth. Inspectors will be allowed daily access to Iran's key nuclear sites.
"If there is a reason for inspecting a suspicious undeclared site anywhere in Iran, inspectors will get that access even if Iran objects. This access can be with as little as 24 hours notice.
"And while the process for resolving a dispute about access can take up to 24 days, once we've identified a site that raises suspicion, we will be watching it continuously until inspectors get in."
http://www.washingtonpost.com/news/post-politics/wp/2015/08/05/text-obama-gives-a-speech-about-the-iran-nuclear-deal/
~~~~~~~~~~
How simple and fool-proof he makes it sound. While in point of fact that business about 24 days is huge. Actually, on top of everything else, Iran will sit on the committee that makes a final decision about whether inspectors will be provided access to a disputed site.
Please consider the following (emphasis added):
"The U.S. intelligence community has informed Congress of evidence that Iran was sanitizing its suspected nuclear military site at Parchin, in broad daylight, days after agreeing to a nuclear deal with world powers.
"For senior lawmakers in both parties, the evidence calls into question Iran's intention to fully account for the possible military dimensions of its current and past nuclear development. The International Atomic Energy Agency and Iran have a side agreement meant to resolve past suspicions about the Parchin site, and lawmakers' concerns about it has already become a flashpoint because they do not have access to its text."
http://www.bloombergview.com/articles/2015-08-05/iran-already-sanitizing-parchin-nuclear-site-intel-warns
Credit: JPost
~~~~~~~~~~
And this (emphasis added):
"President Obama says his nuclear deal with Iran depends on verification, not trust. But what if Iran has a very different interpretation of what verification entails than does Mr. Obama?
"Take Ali Akar Velayati, a top adviser to Supreme Leader Ali Khamenei, who appeared on Al-Jazeera on July 31 and was asked about U.N. inspections of Iran's military sites. Here's how he replied, according to the Memri translation service:
"'Regardless of how the P5+1 countries interpret the nuclear agreement, their entry into our military sites is absolutely forbidden. The entry of any foreigner, including IAEA inspectors or any other inspector, to the sensitive military sites of the Islamic Republic is forbidden, no matter what.'
"Interviewer: 'That's final?'
"Mr. Velayati: 'Yes, final.'"
http://www.wsj.com/articles/no-military-site-inspections-1438642038
~~~~~~~~~~
And finally, the latest from Omri Ceren of The Israel Project (emphasis in the original):
"Administration spokespeople spent the last several years assuring lawmakers and the public that uncertainties related to Iran's past military-related nuclear work - the possible military dimensions (PMDs) of Iran's nuclear program - would have to be resolved in any deal.
"'Access' in the context of Iran PMDs is divided into access to information/documents, sites, and people. The WSJ revealed on July 26 that the administration had given up on forcing to provide the necessary information/documents detailing their past weaponization work. The AP revealed two days later that instead of the IAEA getting access to sites like Parchin, where they conducted experiments relevant to warhead detonations, the Iranians would be allowed to take their own samples and hand them over, which Congressional lawmakers believe will now be established as a precedent.
"And last night the WSJ confirmed that inspectors aren't getting access to the people they want either. IAEA director-general Amano is now hoping that maybe the Iranians will give the agency access to other people who might be able to clarify their concerns some other way...
"That completes the trifecta: no access to information/documents, no access to sites, and no access to people."
~~~~~~~~~~
So, the president lies and he misrepresents and he twists facts. What else is new?
The final issue I will address here is the matter of Iran cheating – something that is a given in light of Iran's history.
Michael Makovsky, writing recently in The Weekly Standard, said (emphasis added):
"...integral to Obama's argument is his claim that this deal 'provides the best possible defense against Iran's ability to pursue a nuclear weapon in secret. .  .  . If Iran cheats, the world will know,' and 'If we see something suspicious, we will inspect it.' But the promised inspections regime will not be intrusive enough to detect Iranian cheating or to thwart any breakout attempts in time...
"Iran has a long and proud history of cheating on its international nuclear agreements. Olli Heinonen, a former deputy director general of the International Atomic Energy Agency (IAEA) who once monitored Iran's nuclear program, observed in 2013: 'If there is no undeclared installation today .  .  . it will be the first time in 20 years that Iran doesn't have one.' Indeed, Iran's main enrichment facility at Natanz was a covert facility that was only discovered in 2002, by the Mojahedin-e-Khalq, an Iranian opposition group...
"'While we were talking with the Europeans in Tehran,' wrote Iran's nuclear negotiator and now president Hassan Rouhani, 'we were installing equipment in parts of the [uranium conversion] facility at Isfahan. .  .  . In fact, by creating a calm environment, we were able to complete the work in Isfahan.' In 2009, the world learned of yet another clandestine enrichment plant, under a mountain at Fordow, that Iran was trying to construct."
http://www.weeklystandard.com/articles/iran-s-cheating_914654.html#
~~~~~~~~~~
I reported recently that polls indicate that the more information members of the electorate have about the deal, the higher the percentage against it. And this, of course, is true as well inside Congress. The fact that questions are being asked in Congress is an excellent sign, for those asking the questions are not likely to be pleased with the answers.
~~~~~~~~~~
We are receiving news of additional Democratic members of Congress who have come out against the deal, and of increasing pressure on Senator Schumer to announce his opposition.
It is extremely good news that the influential American Jewish Committee has come out against the agreement and urges Members of Congress to do the same. This is especially the case as AJC was at the Obama briefing I referred to above, and obviously not convinced by it. Apparently, this information was released as Obama was speaking at American University.
Please see the statement by Executive Director David Harris (emphasis added):
"...until recently, we were told by P5+1 negotiators: 'The alternative to a bad deal is no deal.' What happened to that formulation, and why did it suddenly change?

"We understand that opposing this deal raises important questions about the future that no one can answer today with certainty...But we know with greater certainty that this deal raises still more ominous questions about the future.

http://www.breitbart.com/big-government/2015/08/05/iran-deal-american-jewish-committee-opposes/
~~~~~~~~~~
But it is not enough yet, my friends. What happens still depends on each of you.
Obama is making phone calls to supporters and asking them to got the word out to Congress. He has hardly given up and Pelosi is putting out statements indicating that they believe they will achieve the numbers they need.
There is a reasonable chance of defeating this horror. Let this inspire you to step up the pressure.

Each of you needs to continue to contact your members of Congress and voice your strong opposition to the deal, while letting your elected representatives on the Hill know that the way they vote on this will affect how you vote the next time around.
And please, call on others to do the same.
Continue your letters to the editor, your talk-backs on the Internet, your statements on FB and websites, your sharing on lists. Stay cool and reasoned, rely on facts.
~~~~~~~~~~
© Arlene Kushner. This material is produced by Arlene Kushner, functioning as an independent journalist. Permission is granted for it to be reproduced only with proper attribution.

If it is reproduced and emphasis is added, the fact that it has been added must be noted.
http://arlenefromisrael.squarespace.com/current-postings/2015/8/6/august-6-2015-running-scared.html
Posted
on Thursday, August 6, 2015 at 06:16PM
by
Arlene
|
Post a Comment
|
Email
|
Print