As has become my practice of late, I'm going to start with a good news item, saving the somber stuff for later. Here we have a brief video that should put a smile on your face and a touch of hope in your heart:

https://www.facebook.com/mirilavi/videos/10154126499312715/

~~~~~~~~~~

We had better hold fast to that hope, because there's a whole lot that is very ugly facing us at the same time. In recent weeks, we have seen an increase in the number of attacks in Judea and Samaria, and Jerusalem:

[] Early last week, outside the Damascus Gate of the Old City of Jerusalem, a terrorist critically stabbed a border police officer in the neck and chest. The officer, in spite of his wounds, managed to shoot the terrorist before collapsing.

Credit: flikr

[] Last Saturday night, terrorists shot at a civilian ambulance traveling on a road adjacent to Beit El, in Samaria. Bullets hit the vehicle, but thank Heaven no one was injured.

[] Then Monday, a woman soldier at a checkpoint outside of Rachel's Tomb, which is near Bethlehem in Judea, was stabbed in the neck several times by a knife-wielding female terrorist. The soldier (shown below with the prime minister and minister of defense) was seriously wounded but has stabilized.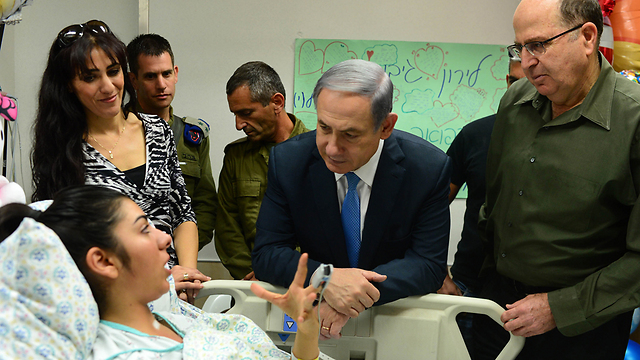 Credit: GPO

The terrorist was found to be carrying two knives in addition to the one she used. She told the Shin Bet that she had come to that checkpoint to kill a soldier.

[] This was followed by another incident Monday night, when terrorists fired upon a car near Shvut Rachel, in the Binyamin area of Samaria. Four people were wounded, one critically.

http://www.israelnationalnews.com/News/News.aspx/197464#.VZU005sVjIV

~~~~~~~~~~

The young man who was critically injured in the Shvut Rachel attack, Malachi Rosenfeld, 26, of Kochav Hashachar, succumbed to his wounds the following day. At his funeral, yesterday, his father sang a heart-rending song of faith:
"Even in the most concealed​​ of concealed​​ moments, certainly​ G-d, blessed be He`1, is also found there.
"Even behind the most difficult things that happen to you, He (still) stands, He stands - and we will stand, we will stand with G-d."
Once again, I am awed by the strength of a grieving parent. The video:
http://www.israelnationalnews.com/News/News.aspx/197557#.VZVv_JsVjIV
~~~~~~~~~~

And what is thought to be the reason for this increase in violence?

Ramadan.

That is, the Islamic holy month that we are in the midst of right now. Fasting is required from sunup to sundown. This is supposed to be a time for spirituality and introspection, traditionally marking the receiving of the Koran by Muhammad.

However, Ramadan is typically accompanied by increased violence (called Ramadan rage), including Muslim on Muslim violence and a spike in crimes. There are different explanations I've encountered, but the most frequent one is that the day-time fasting repeated day after day takes a toll on the body and makes people respond more irritably.

My thought: there is irritable and then there is violent. Physical stress leads to violence in this context, it seems to me, because we are talking about an essentially violent culture.

~~~~~~~~~~

And what does Israel institute before the beginning of Ramadan? "Good will gestures," such as removing checkpoints to make it easier for people to get the Temple Mount for prayers. There was even a decision to allow buses from Ramallah and Bethlehem to take people straight to the Old City.

Isn't that nice of us?

Are we crazy?

Because of rockets launched from Gaza recently, a decision to allow 500 Arabs from Gaza to travel to the Temple Mount over Ramadan was revoked.

Now Minister Naftali Bennett is calling on Netanyahu to "cancel the exemptions granted to the Palestinians for Ramadan as they have become life threatening...Bayit Yehudi will not ignore the murder of Jews."

http://www.ynetnews.com/articles/0,7340,L-4675282,00.html

I totally concur with him here. And so do a majority of Israelis, according to a recent poll: 51% want to remove leniencies for Palestinian Arabs with regard to their freedom of movement.

http://www.jpost.com/Arab-Israeli-Conflict/Poll-Majority-wants-to-remove-leniencies-on-Palestinians-407870

~~~~~~~~~~

I find that members of Habayit Hayehudi – Bennett and others - most frequently advance positions that project clarity regarding our need to protect ourselves.

Minister Uri Ariel called on the prime minister to take more stringent action in the face of terror: "The terrorist organizations must receive the message that the blood of Israeli citizens, especially residents of Judea and Samaria, cannot be shed with impunity."

And MK Bezalel Smotrich declared, "Too many steps have been taken to improve the lives of the Palestinian population at the expense of Israeli citizens."

http://www.jpost.com/Israel-News/Politics-And-Diplomacy/Bayit-Yehudi-threatens-coalition-crisis-over-terror-attack-407719

And yet there is something else Bennett said that troubles me:

He called for government approval "for construction in Judea and Samaria and strengthening of the settlements."

Clearly, I am not opposed to construction in Judea and Samaria. But this should be advanced as a matter of right, and not presented after terror attacks as a sort of retribution. Building as a punishment for terror gives the wrong message.

~~~~~~~~~~

Egypt yesterday endured an enormous blow when an affiliate of ISIS, located in the northern Sinai, attacked in at least 15 different locations simultaneously, killing some 100 people, including 50 security personnel.

http://www.jpost.com/Middle-East/Egyptian-security-sources-At-least-30-killed-in-Sinai-terror-attacks-407664

Egypt's battle is hardly over yet, and what goes on in the Sinai impinges directly on Israel: ISIS is at our door. We are solidly with Egypt in this fight, and have given permission for Egyptian forces in excess of what is permitted by treaty to enter the Sinai.

There are indications that radical forces in Gaza are cooperating with ISIS, and there are weighty ramifications in this regard as well.

The Israeli borders with the Sinai and Gaza have been closed.

~~~~~~~~~~

Hamas is known to be attempting to rebuild its strength in Judea and Samaria, after it was severely weakened by the IDF last summer. In recent comments, Defense Minister Ya'alon confirmed this fact, saying that Hamas had outside support, including from Iran:
"There's Iranian funding. [Ayatollah Ali] Khamenei has declared that terrorists in Judea and Samaria must be funded and armed."
http://www.israelhayom.com/site/newsletter_article.php?id=26605

~~~~~~~~~~

© Arlene Kushner. This material is produced by Arlene Kushner, functioning as an independent journalist. Permission is granted for it to be reproduced only with proper attribution.

If it is reproduced and emphasis is added, the fact that it has been added must be noted.
http://arlenefromisrael.squarespace.com/current-postings/2015/7/3/july-2-2015-facing-down-violence.html
Posted
on Friday, July 3, 2015 at 02:53AM
by
Arlene
|
Post a Comment
|
Email
|
Print
Never do I relinquish hope, my friends. Not even in the midst of growing horrors. And so I begin here with something we did right: the way we handled the "threat" of the "Freedom Flotilla."

The flotilla, carrying a total of 47 passengers, was comprised of four boats, lead by the largest – the Swedish-registered "Marianne of Gothenburg," with some 20 passengers aboard. When all diplomatic efforts to re-route the flotilla failed, a political decision was made to stop it at sea. During the night last night, three Israeli navy boats approached the "Marianne" in international waters – some 100 nautical miles from shore - and in accordance with international law, repeatedly advised the lead boat to change course. When there was no compliance, the "Marianne" was surrounded; Navy commandos from Shayetet 13, the special forces unit of the Israeli Navy, boarded, seizing control of the boat without violence or incident.

The other three boats in the flotilla turned back. The "Marianne" will be brought to the port in Ashdod. After its crew and passengers are questioned, they will likely be deported via Ben Gurion Airport.

http://www.timesofisrael.com/israeli-navy-boards-ship-headed-for-gaza-no-injuries-reported/


Credit: YouTube Screenshot

~~~~~~~~~~

The PR emanating from the pro-Palestinian Arab passengers and news sources sympathetic to them strikes me as parody. One passenger referred to the Israeli navy as "pirates." and one news source explained that the "Marianne" was on a humanitarian voyage - carrying solar panels because "there is no electricity in the Gaza Strip." Indeed there is electricity: and Israel supplies 70% of it! The pity is that there are some who believe this garbage.

~~~~~~~~~~

Last night, a letter to the passengers of the "Marianne" from Prime Minister Netanyahu was released (emphasis added):

"Welcome to Israel.

"You seem to have gotten lost. Perhaps you meant to sail to a place not far from here – Syria where Assad's army is slaughtering its people every day, and is supported by the murderous Iranian regime.

"Here in Israel we face a reality in which terrorist organizations like Hamas try to kill innocent civilians. We defend our citizens against these attempts in accordance with international law.

"Despite this, Israel transports goods and humanitarian aid into the Gaza Strip – up to 800 trucks a day. In the past year we enabled the entry of over 1.6 million tons of products, an average of one ton per person in the Gaza Strip. By the way, these supplies are equivalent to 500,000 boats like the one you came in on today...

"However, we will not allow the terrorist organizations to transfer weapons into the Gaza Strip by sea. Only one year ago, we thwarted an attempt to smuggle hundreds of weapons into the Gaza Strip by ship. These weapons were meant to target innocent Israeli civilians.

"There is no siege on the Gaza Strip, and you are welcome to transfer any humanitarian supplies for the Gaza Strip through Israel.

"Barring the entrance of boats and ships into the Gaza Strip is in accordance with international law, and was even backed by a committee commissioned by the United Nations Secretary General.

"If you were truly concerned about human rights, you would not be sailing in support of a terrorist regime which summarily executes citizens in the Gaza Strip, and uses children as human shields."

http://www.pmo.gov.il/English/MediaCenter/Spokesman/Pages/spokeYam290615.aspx

~~~~~~~~~~

I thought this would be a good place to share the following fascinating piece of information, as well (emphasis added):

"Shop owners in the West Bank lament that it is impossible to boycott Israel, Jordan-based Albawaba news reported on Thursday.
"According to the report, Palestinian political party Al-Mubadra Al-Watniya, or the Palestinian National Initiative, has launched a campaign throughout Ramallah urging consumers to boycott Israeli products, as part of the larger international boycott, divestment and sanctions movement against Israel. Signs throughout Ramallah call on Palestinians to 'boycott Israeli goods' and to refuse to 'pay for the bullets that kill our children.'
"But it appears locals are having difficulty accomplishing just that because of certain specialty goods that come from Israel. 'Our gluten-free bread and lactose-free milk come from Israel,' one Palestinian businessman said, according to the report.
"According to the report, most small grocers in Ramallah continue to sell Israeli goods, despite the active boycott movement.
"Pharmacist Samer Toubassi told Albawaba, 'We're with the boycott, but for many products we have no alternatives,' adding that 40 to 50 percent of his medications come from Israel...
"'Palestinians do not have the technology to produce medicine that is used to treat cancer, problems with the immune system, or diabetes, for instance,' said Toubassi.
"One Palestinian told the Jordanian paper that he would not boycott 'the settlements' — Jewish communities built on lands conquered by Israel in the defensive 1967 Six-Day War — because the settlements provide many Palestinians with work.
"'I don't believe in boycotting. If we boycott settlement products, what about the Palestinians who work in the settlements?' said Ramallah resident Mahmoud Jbbarin.

http://www.algemeiner.com/2015/06/26/palestinians-in-west-bank-its-impossible-to-boycott-israel/#

How about that?

~~~~~~~~~~

Then I want to return to the issue of the Druze in Syria, who were said to be threatened by Islamist rebels fighting Assad. Recently Israeli Druze demonstrated in large numbers, and appealed to the Israeli government to act to save their cousins across the border, who presumably were facing potential genocide because of their support for Assad.


Many here, sensitive to the issues of genocide, declared in support of acting to helping the Syrian Druze. There was discussion of the establishment of a "safe zone" on the Syrian side of the Golan, for example.

But the story has grown ever more complex since then, taking on different shadings every day or two.

~~~~~~~~~~

As my readers may remember, Druze in the Israeli Golan attacked an IDF ambulance that was bringing two Syrians to a hospital for care – one Syrian died and the other was left in critical condition. This was a situation that was by all measures unacceptable and had the effect of shifting attitudes here in Israel. Civilians in Israel (many but not all Israeli citizens) cannot attack an IDF ambulance under any circumstances, or otherwise interfere with an IDF mission.

The Druze in the Golan were charging that the Syrians who were attacked were rebels belonging to groups that threatened the Syrian Druze. Israeli officials said that we help Syrian individuals – presumably civilians, who have been injured in cross-fighting – and that Israel does not directly support the Nusra Front. How it is determined who is a civilian was not made clear.

~~~~~~~~~~

All this by way of background. Five days ago, Brig- Gen. (res.) Imad Fares, a Druze IDF officer who served in high positions, went public with a statement, saying that the Israeli defense establishment cannot and should not intervene in Syria (emphasis added):

"If we can be mature and accept this point, it will be easier for us to understand the complicated nature of the situation.
"It is not a correct or realistic request, and I think that intervention must be coordinated with the side receiving the support, and therefore intervention with an Israeli stamp of approval is unacceptable, will not happen, and there is no mutual interest, making it useless to think about.

"...the Druse in Syria also won't want Israel to intervene on their behalf. The Syrian Druse, let's be honest, identify with the Assad regime. Their continued survival is also dependent on other alliances which won't necessarily be helped by joining with Israel."

http://www.jpost.com/Arab-Israeli-Conflict/Former-Senior-army-official-The-IDF-cannot-intervene-in-Syrias-war-406914

Quite a departure from the original statements we were hearing, and makes a great deal of sense.

I had reported on the analysis of one of my contacts, who had said that all Israel might do is send weapons to the Syrian Druze so that they can better defend themselves. The weapons should go through Jordan, he told me: This would be so that they were not readily identified as having come from Israel. And this dovetails with what Fares said.

~~~~~~~~~~

Now there is yet another take on the situation, which is what prompted me to revisit it (emphasis added):

"Defense Minister Moshe Ya'alon said Monday that Israel has been providing aid to Syrian rebels, thus keeping the Druze in Syria out of immediate danger. Israeli officials have previously balked at confirming on the record that the country has been helping forces that are fighting to overthrow Syrian President Bashar Assad.
"During a briefing with Israel's diplomatic correspondents at the IDF's headquarters in Tel Aviv, Ya'alon said that Israel's ongoing humanitarian assistance to Syrian rebel fighters, a source of growing conflict between Israel and its own Druze population, safeguards the minority population in Syria.
"'We've assisted them under two conditions,' Ya'alon said of the Israeli medical aid to the Syrian rebels, some of whom are presumably fighting with al-Qaeda affiliate al-Nusra Front to topple Syrian President Bashar Assad. 'That they don't get too close to the border, and that they don't touch the Druze.'"
http://www.timesofisrael.com/yaalon-syrian-rebels-keeping-druze-safe-in-exchange-for-israeli-aid/

Not the same story we started with...

It is no secret that the Israeli government tends to see the radicals such as Nusra Front as the lesser of the evils in Syria (a lesser evil, not as dangerous, but this does not mean an ally), with the first goal being to see Assad – the puppet of Iran - taken down.

~~~~~~~~~~

The horrors I refer to in my subject line? Very real and growing daily.

There has been a series of terrorist killings in a host of different venues over the last few days that boggle the mind with their horror and inhumanity. Perhaps I will return to deal with them in greater detail. Perhaps not. The beheading, the drownings, all the rest. Not sure if it serves purpose to dwell on the details (although threats to France must be mentioned).

What strikes me, again and again, is a perversity so great that it makes it difficult to take a breath: Israel has been charged by the UN with possible war crimes for defending herself in Gaza. Israeli leaders in turn may be charged with war crimes by the ICC (if Abbas has his way – and this I must return to). Israel! When we are surrounded by beheadings, and rapes of six year olds, and all the rest.

~~~~~~~~~~

There is incredible unrest and insecurity in the EU, starting with Greece, but not ending there. Along with fiscal instability, there are problems of large numbers of Muslim refugees flooding into Europe. This must be watched carefully.

~~~~~~~~~~

And, of course, what I must return to in detail is the perennial subject of the negotiations with Iran. As matters stand now, the deadline – that's tomorrow! - will not be met. Netanyahu declares himself pleased that no deal is likely to be signed, because he knows it would be an awful deal. It can still be improved, he cautions. But this is a pipe dream, not reality. Each day, as I see it, the situation is worse, not better. The negotiators of P5+1 are not going to suddenly discover they have backbones.

The best case scenario that I can envision (I guess also a pipe dream) is that P5+1 tells Iran, we have given you more than enough time and you have not cooperated in good faith. Negotiations are now declared failed. This would mean, this should mean, the imposition of the stiffest of sanctions, to bring Iran to its knees, backed by a credible military threat if Iran pursues further military nuclear development.

I have just read that Dennis Ross, formerly an advisor to Obama on Iran, says it would be reasonable to negotiate for another three to six months. This is daft. Obama cannot bear to say the negotiations failed, and so concedes more and more to keep them going. (Boy, do the Iranians have his number!) In six months, he'd probably be sending hi-tech advisors into Iran to help them.

~~~~~~~~~~

© Arlene Kushner. This material is produced by Arlene Kushner, functioning as an independent journalist. Permission is granted for it to be reproduced only with proper attribution.

If it is reproduced and emphasis is added, the fact that it has been added must be noted.
http://arlenefromisrael.squarespace.com/current-postings/2015/6/30/june-29-2015-the-horrors-and-the-hope.html
Posted
on Tuesday, June 30, 2015 at 04:34AM
by
Arlene
|
Post a Comment
|
Email
|
Print
Beyond all comprehension.

Beyond what is remotely tolerable.

Integrity? This, of course, we cannot not speak of at all.

In the end, we can only speak of avarice and self-serving short-sightedness and just plain old fashioned evil.

~~~~~~~~~~

I hadn't planned to post today, as Legal Grounds work is calling to me. But I saw that I had no choice.

It is likely that most, if not all, of my readers, get the big picture, regarding the P5+1 negotiations with Iran: It is clear that Obama has caved again and again in his eagerness to strike a deal – thereby edging towards a dangerous situation for Israel, the US, and the world..

To fully comprehend the horror of what will be coming down the road if Obama has his way, we need to examine some of the details of the negotiations. They may seem complex –for there are many interlocking factors. But of course the details make all of the difference.

Please, my friends, walk through this with me.

~~~~~~~~~~

End-time negotiations between P5+1 and Iran resumed in Vienna early in June. The deadline is supposed to be June 30, and the US said it will go only a few days beyond this.

Yesterday, Bloomberg View broke with a story by Josh Rogin and Eli Lake that revealed that "Iranian forces and US share a base in Iraq" (emphasis added):

"The U.S. military and Iranian-backed Shiite militias are getting closer and closer in Iraq, even sharing a base, while Iran uses those militias to expand its influence in Iraq and fight alongside the Bashar al-Assad regime in neighboring Syria.
"Two senior administration officials confirmed to us that U.S. soldiers and Shiite militia groups are both using the Taqqadum military base in Anbar, the same Iraqi base where President Obama is sending an additional 450 U.S. military personnel to help train the local forces fighting against the Islamic State. Some of the Iran-backed Shiite militias at the base have killed American soldiers in the past...
"Some inside the Obama administration fear that sharing the base puts U.S. soldiers at risk. The U.S. intelligence community has reported back to Washington that representatives of some of the more extreme militias have been spying on U.S. operations at Taqqadum, one senior administration official told us. That could be calamitous if the fragile relationship between the U.S. military and the Shiite militias comes apart and Iran-backed forces decide to again target U.S. troops...

"The U.S. gives weapons directly only to the Iraqi government and the Iraqi Security Forces, but the lines between them and the militias are blurry. U.S. weapons often fall into the hands of militias like Iraqi Hezbollah. Sometimes the military cooperation is even more explicit. Commanders of some of the hard-line militias sit in on U.S. military briefings on operations that were meant for the government-controlled Iraqi Security Forces, a senior administration official said.

"This collaboration with terrorist groups that have killed Americans was seen as unavoidable as the U.S. marshaled Iraqis against the Islamic State, but could prove counterproductive to U.S. interests in the long term, this official said.

"The U.S. government has sought and received formal assurances from the government of Iraq that the Shiite militias on the base would not interfere with American military personnel. But there's widespread skepticism that the politicians in Baghdad exert any real control over the hard-line militias...

"'There's no real command and control from the central government,' one senior administration official said. 'Even if these guys don't attack us … Iran is ushering in a new Hezbollah era in Iraq, and we will have aided and abetted it'...

"With the deadline approaching for a nuclear deal that would place up to $150 billion in the hands of Iran, the U.S. is now openly acknowledging in its annual report on international terrorism that Iran is supporting a foreign legion, comprising Afghans, Iraqis and Lebanese fighters, to defend Iranian interests throughout the Middle East.
"But the U.S. response to this is inconsistent. In Iraq, America is fighting alongside Iranian-backed militias. In Syria, U.S.-supported forces are fighting against these same militias. The tragedy of this policy is that the Islamic State has been able to hold and expand its territory in Iraq and Syria, while Iran has been able to tighten its grip on Baghdad."
http://www.bloombergview.com/articles/2015-06-22/iran-s-forces-and-u-s-share-a-base-in-iraq

~~~~~~~~~~

OK, so we see from the article above how short-sighted, perverse, and – for lack of a better term - just plain stupid Obama's plan to take on ISIS is. But we also begin to see how this ties into the negotiations. Actually, there are several factors.

"Iran is supporting a foreign legion, comprising Afghans, Iraqis and Lebanese fighters, to defend Iranian interests throughout the Middle East."

What we are talking about here, folks, is Iranian hegemony in the Middle East. Iran has persistently refused to tie restrictions on that hegemony to the nuclear negotiations, and the US has bowed on this. There have been warnings about this again, and again, by many political analysts, but most persistently by Israel's prime minister. But rest assured, Arab Gulf states such as Saudi Arabia are equally concerned about this.

Obama's plans are fostering Iranian control over portions of the Middle East. In particular is this so with regard to US readiness to lift sanctions immediately after an agreement is signed. This will provide Iran with considerably more largesse with which to support its hegemony.

~~~~~~~~~~

I circle back here for a moment to my mention of Saudi Arabia. Yesterday, Omri Ceren of The Israel Project wrote about Saudi concerns as they relate to Iranian hegemony:
"Everything - everything - relies on Saudi Arabia not nuclearizing in the aftermath of an agreement later this month. If the Saudis take a pass, then maybe a deal can hold for a time. If they purchase a weapon from Pakistan or build a bomb over the medium term, then no force in the world short of a military campaign could prevent the IRGC [Revolutionary Guard] from matching their capabilities. No one pretends that the Iranians will sit on the sidelines while the Saudis go nuclear. That scenario then becomes the worst of all worlds: the administration will have seeded a polynuclear Middle East, detonated Washington's alliances with its traditional allies, and shredded the sanctions regime - and it won't even have a denuclearized Iran to show for it.
"The Saudis have been very clear about their decision calculus: they'll go nuclear not when Iran goes nuclear, but when Riyadh concludes that it's inevitable that the Iranians will go nuclear. They're not going to wait."
And do not imagine for a second that fear of Iranian hegemony would be discounted by the Saudis as they calculate the necessity of going nuclear.
~~~~~~~~~~
All of this is sufficiently alarming in its own right. But here we have the kicker.
It seems there are a series of "secret annexes" that are being negotiated with Iran. This was first discussed at least two months ago:
"Negotiators working on a nuclear accord with Iran are discussing a secret annex that would contain detailed commitments by both sides, according to diplomats from three countries involved."
http://washpost.bloomberg.com/Story?docId=1376-NM5XXH6VDKHS01-3R56CHB5PL4G02FMKHLSKDHEDU
~~~~~~~~~~
Knowledgeable sources have suggested that the Iranians were demanding that an annex be negotiated that secured commitments from P5+1 that they would not work to take down the Iranian regime. And, as part of this demand, it has been suggested that this commitment would be interpreted broadly, so that P5+1 would be expected to refrain from interfering with Iranian hegemony as well.
It is regrettable in the extreme that the stuffed shirts sitting in Washington either do not comprehend or, more likely, just do not care what is going on here with regard to the breadth of Iranian intentions.
~~~~~~~~~~
Now we have a breaking story by AP on the matter of annexes. This is how Omni Ceren describes it:
"The Associated Press got ahold of one of the five secret annexes being worked on ahead of a final deal between the P5+1 global powers and Iran. This one – titled 'Civil Nuclear Cooperation' - details a range of nuclear technology that various members of the P5+1 will be obligated to provide Iran, including 'high-tech reactors and other state-of-the-art equipment.' The draft that the AP saw wasn't finalized, and so some of the concessions are subject to change.
"As the annex is written now, however, this is no longer a deal to stop the Iranian nuclear program. It's a deal to let the Iranians perfect their nuclear program with international assistance and under international protection."
~~~~~~~~~~
Jennifer Rubin, writing in the Washington Post on this subject today, says:
"A source at a pro-Israel group tells me, 'This revelation is just more evidence that the emerging deal will not prevent Iran from obtaining a nuclear weapon but rather will facilitate it. Iran will gain a bonanza as it will receive billions in sanctions relief to fill its terrorist coffers while gaining expertise in perfecting its centrifuges in reactors to reduce break out time.'"
http://www.washingtonpost.com/blogs/right-turn/wp/2015/06/24/two-more-iran-alarm-bells/
~~~~~~~~~~
Are you sick to your stomach yet? Is steam coming out of your ears?
This is simply not a situation that can be permitted to persist. It falls to every right-thinking individual to stand up and be counted here. The need to stop this deal is of overwhelming importance.
It is possible that at the last moment the deal will be blocked by Britain and France, which, according to Agence France Presse yesterday, are saying that a final deal must include "a comprehensive verification scheme."
But this cannot be relied upon.
~~~~~~~~~~
A rally calling for Iran to be prevented from getting nuclear weapons will be held in Denver next Sunday at 2 p.m. on the west steps of the Colorado State Capitol.
This is marvelous, but hardly enough. There must be a thousand such rallies held immediately. People need to raise their voices loudly enough so that they cannot be ignored.
Starting this very moment there must be messages sent out and letters to the editor written, as well as talkbacks on the Internet. Messages should go on websites and Facebook pages.
In all cases, the messages should speak of the incredible dangers inherent in the negotiations with Iran as they are evolving, and the need for everyone to speak up against them.
Please! contact your Senators and Congresspersons, for this is the key.
For your Congresspersons:
http://www.house.gov/representatives/find/
For your Senators:
http://www.senate.gov/general/contact_information/senators_cfm.cfm
Let them know that you are horrified by what is currently transpiring in the negotiations. Let them understand what their constituencies demand. Not only must the agreement be voted down - when Obama vetoes that vote, there must be sufficient votes to override the veto.
(If you have elected representatives who are already solidly on board for blocking the deal, praise them and ask them to stand strong.)
In all the messages you send out, on websites and all the rest, implore them to: Contact Congress without delay.
Please, share this as broadly as you can.
~~~~~~~~~~
© Arlene Kushner. This material is produced by Arlene Kushner, functioning as an independent journalist. Permission is granted for it to be reproduced only with proper attribution.

If it is reproduced and emphasis is added, the fact that it has been added must be noted.
http://arlenefromisrael.squarespace.com/current-postings/2015/6/30/june-24-2015-beyond.html
Posted
on Tuesday, June 30, 2015 at 04:21AM
by
Arlene
|
Post a Comment
|
Email
|
Print
But we might wish it were not quite so difficult.

We begin with the report on the Gaza war of 2014 prepared by the UN Human Rights Council Commission of Inquiry (COI), which was headed by Mary McGowan Davis. It was released yesterday, and while not as flagrantly outrageous as the Goldstone report had been, it is very bad in several respects.

What is outrageously off the mark is its reach for even-handed moral equivalency:

"The commission was able to gather substantial information pointing to serious violations of international humanitarian law and international human rights law by Israel and Palestinian armed groups. In some cases, these violations may amount to war crimes." (emphasis added)

http://www.israelhayom.com/site/newsletter_article.php?id=26397

~~~~~~~~~~

And please consider this, which is jaw-dropping (emphasis added):

"The United Nations Human Rights Council report on the 50-day Gaza conflict said there was no indication Hamas's cross-border tunnels were constructed to attack Israeli civilians, since the terror group exclusively targeted 'legitimate' Israel Defense Forces positions during the summer war.

"The commission, headed by American jurist Mary McGowan Davis, said that the network of tunnels reaching into Israel did not conclusively prove a threat to Gaza border communities and were used legitimately.
"'The commission cannot conclusively determine the intent of Palestinian armed groups with regard to the construction and use of these tunnels,' the report said. 'However, the commission observes that during the period under examination, the tunnels were only used to conduct attacks directed at IDF positions in Israel in the vicinity of the Green Line, which are legitimate military targets.'
As I recall, a tunnel was found dug adjacent to a kindergarten in a community in the south – which made the blood of many of us run cold. And the commission cannot determine the intent of Hamas???

"In October 2014, the IDF confirmed a report in Vanity Fair that Hamas had planned to carry out a massive assault by penetrating Israeli communities via tunnels under the border from the Gaza Strip, and then killing or kidnapping as many civilians as possible.
"IDF Spokesperson Peter Lerner said the terror group planned to use the tunnels to attack civilian areas in Israel and 'inflict mass casualties.
"'Hamas had a plan,' Lerner added. 'A simultaneous, coordinated, surprise attack within Israel.'"
http://www.timesofisrael.com/un-report-tunnels-into-israel-legitimately-targeted-idf/

~~~~~~~~~~

The response by the Israeli Foreign Ministry:

"It is regrettable that the report fails to recognize the profound difference between Israel's moral behavior during Operation Protective Edge and the terror organizations it confronted. This report was commissioned by a notoriously biased institution, given an obviously biased mandate." (Emphasis added)

Our prime minister noted that (emphasis added):

"Israel does not commit war crimes. Israel is defending itself from a murderous terrorist organization that calls for its destruction and which has perpetrated many war crimes. Any country that wants to live would have acted this way... We will continue to take strong and determined action against all those who try to attack us and our citizens, and we will do so in accordance with international law."

The UN Human Rights Council, charged Netanyahu, has a "singular obsession with Israel.

"It has passed more resolutions against Israel than...against all the countries of the world combined.
"So Israel treats this report as flawed and biased and urges all fair-minded observers to do the same."

~~~~~~~~~~

NGO-Monitor has released a preliminary response to the report (emphasis added):
"[The Report] quotes extensively from biased and unreliable political advocacy non-governmental organizations (NGOs). Although these groups lack credibility and do not employ professional fact-finding standards, the COI repeated the NGOs' unverifiable factual claims and allegations of Israeli 'war crimes.'
"European government funding enables these NGOs, as does funding from private foundations such as the New Israel Fund (NIF). Without the financial support and public backing from their donors, these fringe advocacy organizations would not have a platform to disseminate their propaganda.
"An initial review of [the report] shows that the unverified claims of NGOs were referenced, cited, and quoted at a high volume, in contrast to accepted international fact-finding standards..."
http://ngo-monitor.org/article/par_for_the_course_eu_nif_funded_ngos_central_to_unhrc_lawfare_attack

~~~~~~~~~~

We will, undoubtedly, be returning to this subject. Especially as the next stop may be the international courts.

~~~~~~~~~~

Then we have the situation with the Druze, which has now become even more complex and problematic than it had been.

Last night, an IDF ambulance in the Golan transporting two wounded Syrian soldiers to a medical facility in the north for treatment was stormed by some 150 Druze, who pelted the ambulance and managed to get inside. One of the injured Syrians was left in critical condition and required surgery. The other died on the way to the hospital. Two IDF soldiers were lightly injured as well.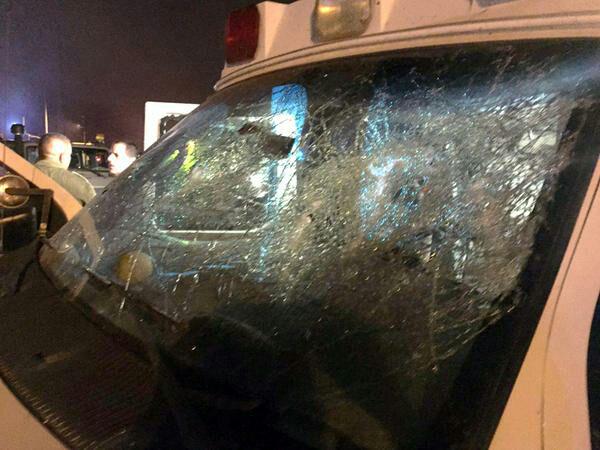 Credit: Yeshiva World News
~~~~~~~~~~
Prime Minister Netanyahu was very clear on this: "We will not let [residents] interfere with IDF soldiers' duty to carry out their missions."

While IDF Chief of Staff Gadi Eisenkot declared, "It's inconceivable that IDF soldiers and [Syrian] wounded are attacked by Israeli citizens."

Inconceivable, but it happened. General Eisenkot has called an emergency meeting to discuss the situation.

http://www.timesofisrael.com/several-injured-as-druze-attack-idf-ambulance-carrying-syrians/

~~~~~~~~~~

Sheikh Moafaq Tarif, religious leader of the Druze community in Israel, lamented that, "This is not our way, and we are hurting over the criminal act done by lawbreakers, and call on authorities to act." He will be calling a meeting of Druze leadership to discuss the matter.

This attack was actually the second of its kind in 24 hours, although the earlier attack had less serious consequences.

http://www.ynetnews.com/articles/0,7340,L-4671371,00.html

~~~~~~~~~~

The charge by the Druze is that Israel is treating and sheltering jihadis from the Nusra Front who threaten their fellow Druze inside of Syria.

IDF spokesman Motti Almoz said Israel "has not provided aid to the Nusra Front over the past four years, since the civil war in Syria began...
"We help wounded Syrians who arrive at our border and give them medical treatment."
http://www.timesofisrael.com/idf-denies-treating-syrian-jihadis-after-druze-attack-ambulance/

~~~~~~~~~~

A bit of background on the Druze situation: Druze policy (or ideology, perhaps) requires them to be loyal to the authority of the area in which they live. Most of the Druze inside of Israel are loyal Israelis and deeply Zionistic; many serve in the IDF. There is, for example, Col. Rasan Alian (below), first Druze commander of the Golani Brigades. After being seriously wounded last year, he could not wait to get back to his men.

Yossi Zeliger/Flash 90
And MK (Likud) Ayoub Kara, who boasts that he is more Zionist than the Jews.
Some in the Golan, however, express ambivalence. Before Israel took the Golan in 1967, they were loyal to Assad, and those still in Syria have remained so. Some on the border, on the Israeli side, are fearful that Israel might yet relinquish the Golan, and so have been uneasy about assuming Israeli citizenship; they are tacitly loyal to Assad.
~~~~~~~~~~
Yesterday I spoke with one of my key analysts – an Arab speaking Israeli journalist with significant knowledge of what is going on in the Arab world. It is his opinion that Israel absolutely should not get involved inside of Syria in order to protect the Druze. What Israel should do, he says, is provide them with the weaponry that will allow them to defend themselves.
If Assad goes, they will find it near impossible to shift loyalty to jihadis, even if they should wish to do so, he tells me. For these extremists would demand they follow their Islamic line. (The Druze religion is syncretic and not shared readily with outsiders.) By default, Druze loyalties would become pro-Israel, he predicts.
As to Israel providing a safe zone in Syria, at the Golan border, he points out with some logic that a good part of Syria would run to be in that safe zone, not just Druze, and Israel would be left with an untenable situation. Israel should thus not rush to institute such a zone now, he believes, but rather consider doing it slowly and judiciously, and with Jordanian cooperation.
~~~~~~~~~~
Speaking of loyalty: how about on the part of all those in the Knesset?
Israel is facing the possibility of another flotilla incident. Like we need this now. In May, a trawler, the Marianne of Gothenburg, carrying a small crew, left from Sweden – the first in what is said to be a flotilla in formation. It has been stopping at a number of ports before heading for Gaza, and at some point is supposed to be joined by three or four other ships.
Credit: demotix

Overtly declaring intention of trying to break Israel's sea blockade of Gaza (a fully legal blockade); the organizers of the flotilla are seeking as much international press attention as they can garner. They may be carrying some minimal supplies (ostensibly solar panels and medical supplies), but I think they have more or less abandoned the charade that their action is about bringing "humanitarian assistance" to the people of Gaza. (Note: large quantities of humanitarian aid and other supplies enter Gaza from Israel routinely via land crossing points.)

Said Foreign Ministry spokesman Emmanuel Nachshon, "if the so-called helpful Gaza flotillas were really interested in the welfare of the population in Gaza, they would send their aid via Israel. The fact that they insist on a flotilla demonstrates this is an unnecessary provocation."

Israel has already declared unequivocally that the boats of this flotilla will not be permitted to enter the territorial waters outside of Gaza: "The navy intends to treat the ships [of this flotilla] just as it would any vessel that tries to enter Israel's territorial waters without authorization."

http://www.jpost.com/Arab-Israeli-Conflict/Arab-MK-to-join-third-Gaza-bound-flotilla-warns-Israel-not-to-intercept-it-406687

~~~~~~~~~~

While understanding that other methods may be necessary, Israel is attempting to use diplomatic channels to stop the flotilla.

And the Israeli NGO Shurat Hadin -The Israel Law Center is approaching the issue in its own fashion. On Sunday Shurat Hadin's president, Nitsana Darshan-Leitner, sent a warning letter demanding that the Swedish bank Skandinaviska Enskilda Banken AB (SEB) "cease providing financial services" to the groups Free Gaza and Ships to Gaza, which are "helping to arrange a flotilla to breach Israel's lawful naval blockade of the Hamas-controlled Gaza Strip." The letter noted that "SEB holds a maritime lien on the Marianne av Göteborg, the lead ship in the planned Gaza flotilla."
That flotilla ship, continued the letter, "might be destroyed or confiscated" by the IDF and warned that the Stockholm-based bank "is at serious risk of losing its collateral: The boat."

Such tactics have worked in the past.

~~~~~~~~~~

What has caused a furor here in Israel is the announced intention of Arab MK (Balad) Basel Ghattas to join the flotilla. I believe the vessel is now docked in Palermo and will be moving on to Athens, and then heading towards the Gaza coast in just days.

Ghattas declared that those on board, including several others who are going to join him, will not be carrying weapons. But, "If the IDF wants to kill, then shoot." As if the IDF routinely shoots unarmed persons. False bravado – words he wouldn't dare utter to an authority that does shoot.

Any action to take over the vessel, warned Ghattas, would "complicate Israel with another international crisis."

There are furious charges from members of the Knesset that Ghattas is a traitor and provocateur, along with demands that his Knesset immunity be lifted and that he be otherwise investigated.

What is happening here with Ghattas is a problem we have faced on several occasions, regarding Arab MKs who are not loyal to Israel and eager to utilize Israeli democracy to weaken our state.

~~~~~~~~~~

And good news, which is so badly needed:

"Scientists at Israel's Weizmann Institute reported the results of their Personalized Nutrition Project. They discovered that bacteria in the stomach of different people reacts differently to the same food. Some even lost weight from ice cream and buttered bread."
.
http://www.timesofisrael.com/computer-algorithm-may-help-with-weight-loss/

___________________________

"There is no sign of the Palestinian Authority's BDS policy in Bethlehem. During Kay Wilson's visit, she saw plenty of Israeli products in the supermarkets. She saw some Arabs driving cars that the rest of us could only dream of. Kay's Facebook post went viral."

http://www.israelnationalnews.com/News/News.aspx/196806#.VYmOdZsVjIV
.
Seems Abbas is eager to promote BDS in order to weaken Israel, but not so eager so that he deprives Palestinian Arabs of Israeli products they seek.
____________________________

"An Israeli-developed smart flight helmet will detect emergency situations in which pilots are about to lose consciousness, and take control of the plane in order to prevent disasters. Tel Aviv's Lifebeam developed the Cannary system with sensors measuring the pilot's vital signs."

http://www.timesofisrael.com/high-tech-israeli-helmet-will-prevent-flight-crashes/

~~~~~~~~~~

© Arlene Kushner. This material is produced by Arlene Kushner, functioning as an independent journalist. Permission is granted for it to be reproduced only with proper attribution.

If it is reproduced and emphasis is added, the fact that it has been added must be noted.
http://arlenefromisrael.squarespace.com/current-postings/2015/6/23/june-23-2015-never-easy.html
Posted
on Tuesday, June 23, 2015 at 03:01PM
by
Arlene
|
Post a Comment
|
Email
|
Print
Credit: Facebook

On Friday, Danny Gonen, 25, had gone with his friend, Netanel Hadad, for a dip in the Ein Buvin spring near Dolev (a village in the Binyamin Regional Council of the Shomron, north east of Jerusalem). They were returning when their car was flagged down by an Arab. When they stopped, he shot into the car 10 times. Gonen was killed and Hadad was injured.
Credit: Flash 90

~~~~~~~~~~

Gonen, who was buried today in his hometown of Lod, near Tel Aviv, was described as a pillar of strength to his widowed mother and four younger siblings.

How much pain, how many times?

Does world news carry this? A rhetorical question.

~~~~~~~~~~

An IDF search of the area was initiated immediately. But by last night that attempt to find the assailant was abandoned. The case has been turned over to the Shin Bet, who is initiating inquiries of a different sort, relying on intelligence. It is troublesome that he has not been located yet, but he will be found.

Reports indicated that the assailant was thought to have acted on his own. However, a group that calls itself the "Marwan Kawasme and Amer Abu Aysha Squad" has claimed responsibility. Affiliated with Hamas, the squad is named for the two terrorists who killed three Israeli teenagers last summer.

Obscene.

~~~~~~~~~~

French Foreign Minister Laurent Fabius was in town today. After having met with Abbas in Ramallah, he came to Jerusalem to meet with Netanyahu.
Credit: mfa

The French have been itching to play a role in "the peace process," and have been talking about bringing a resolution to the Security Council to push negotiations with a deadline attached. Just one more meddler.

~~~~~~~~~~

I suspect an assessment made recently by Shoshana Bryen with regard to this was very much on the mark:

"Sometimes, if you smash two stories together, you end up with something interesting; sometimes you get something worrisome. This is one of the latter.
"The first story is about France, a member of the P5+1 negotiating a deal with Iran on nuclear capabilities. The French government has expressed increasing concern that the emerging deal is flawed -- perhaps fatally...
"The French position creates a problem for President Obama because the deal has to be agreed to by the P5+1, not the 'P4+1-with-one-vote-in-opposition'...
"The second story is also about France. With historic ties to the Middle East, but extremely limited military capabilities there (or anywhere), France is trying to be a diplomatic power broker....

"Influence can come from arms sales, and here the French excel...

"Influence also comes from diplomacy -- and this is where the stories begin to collide.
"France, Britain and Germany had drafted a UN Security Council Resolution late last year to set parameters for establishing a Palestinian State and 'ending the conflict.' It was not submitted because of the impending Israeli election. France is prepared to try now with a draft that would 'solve' the problem by using the 1949 Armistice Line as a reference point for a Palestinian state with a shared capital in Jerusalem, a "fair" solution for refugees, and possible land swaps. It would also require that the Palestinians recognize Israel as a "Jewish State"...
"In early May, President Obama indicated that he intended to veto the French proposal...

"However, the President appears to have moved toward the French position...
"Smash the two stories together, you get an American president supporting France in its efforts to be a major player in the Middle East in exchange for French support of the P5+1 deal with Iran.
"In both cases, Israel pays the price." (Emphasis added)
http://www.jewishpolicycenter.org/5592/france-iran-and-the-peace-process

~~~~~~~~~~

Prior to the arrival of the French foreign minister today, Netanyahu's line sounded tough:

"Prime Minister Benjamin Netanyahu said Sunday he would 'fiercely reject' any international proposals meant to bring about a unilateral solution to the conflict with the Palestinians against Israel's will.

"...international proposals suggested to us, in essence they're trying to force upon us, have no true consideration for the security needs of Israelis or other national interests of ours."

http://www.timesofisrael.com/netanyahu-ill-fiercely-reject-foreign-dictates-on-conflict/

Sigh, yes, I know. He is still only talking about "security" and not about rights. But his message was intended to suggest a rejection of international (UN) coercion.

~~~~~~~~~~

Then there was a press conference with Fabius and Netanyahu, and it was a veritable love fest. Necessary diplomatic babble most of which is without import. Fabius indicated that everyone was very friendly and that both sides have indicated a desire to return to the negotiating table. Right...

But Netanyahu for his part, did a bit of a segue:

Pointing out that France had been Israel's closest ally in the years following the creation of the Jewish State, he said, "We will never forget the vital support you gave us during those difficult times."
And then he continued: "I believe France has an important role today as well. We urge the country to stand beside us to prevent a bad deal with Iran that will pave the way for attaining nuclear weapons."

Bingo!

http://www.jpost.com/Israel-News/Politics-And-Diplomacy/WATCH-LIVE-Frances-Fabius-pushes-peace-proposal-in-meeting-with-Netanyahu-406683

~~~~~~~~~~

I return to the Obama/Iran issue. Naturally. Since I last wrote...

We have an article by Eli Lake and Josh Rogin in Bloomberg: "No, U.S. Doesn't Have 'Absolute Knowledge' on Iran's Nukes," in direct response to Kerry's claim of "absolute knowledge."

http://www.bloombergview.com/articles/2015-06-19/no-u-s-doesn-t-have-absolute-knowledge-on-iran-s-nukes

From a news agency in Iran:

"The Islamic Republic of Iran will not allow foreigners' access to the country's military centers under the pretext of inspection of nuclear sites, a senior Iranian military commander underscored."
http://imra.org.il/story.php3?id=67617
~~~~~~~~~
While on a different note we have charges by Congressman Louie Gohmert (R-TX) that the Obama administration had "outed" an active Israeli spy mission in Iran. Israel, Obama said, had infiltrated Israeli spies into mainland Iran via cargo boats. The administration, said Gohmert, has also disclosed the possible use of Azerbaijani airspace by Israel.
http://www.israelnationalnews.com/News/News.aspx/197008#.VYb6GZsVjIV

~~~~~~~~~~

According to US law, the State Department was required to file a report on human rights violations in Iran (which are horrific) by February 25. But that report has yet to be filed.

Charged Senator Ted Cruz (R-TX), "it appears that both President Obama and Secretary of State (John) Kerry are trying to sweep under the rug Iran's horrific human rights record because, presumably, acknowledging that fact would be inconvenient." (Translation: make Iran angry)

Cruz, along with other senators had petitioned the State Department for release of that report, but were ignored. Now Cruze will introduce legislation to levy fines against the State Department (5% of its budget every month) for as long as it withholds the report.

http://www.israelnationalnews.com/News/News.aspx/196939#.VYb9H5sVjIW

~~~~~~~~~~

© Arlene Kushner. This material is produced by Arlene Kushner, functioning as an independent journalist. Permission is granted for it to be reproduced only with proper attribution.

If it is reproduced and emphasis is added, the fact that it has been added must be noted.
http://arlenefromisrael.squarespace.com/current-postings/2015/6/23/june-21-2015-againand-againand.html
Posted
on Tuesday, June 23, 2015 at 02:23PM
by
Arlene
|
Post a Comment
|
Email
|
Print
Lots of "downs," for sure, but we have to also seek out the "ups" wherever we can find them.

~~~~~~~~~~

American-born Michael Oren - historian, immediate past Israeli ambassador to the US, newly elected MK in the Kulanu party, – has surprised me, and a whole lot of other people as well. He was always a very middle of the road, "two-state" advocate, and someone who has seemed to be an "establishment" type. I would not – could not! - have predicted the critique of Obama he has now produced.


Credit: Bloomberg

~~~~~~~~~~

Oren has written a book – Ally: My Journey Across the American-Israeli Divide , which will be released June 23 - and a major article in the WSJ, in which he discusses Obama's attitude towards Israel with startling candidness.

John Podhoretz wrote about the book thus (emphasis added):

"It's an ultimate insider's story told while all the players save Oren are still in place...
"It's not that there's lots of breaking news in 'Ally' that will startle people. Rather, it makes news on almost every page with its incredibly detailed account of the root hostility of the Obama administration toward the Jewish state...
"On major matters, the administration seemed to hold Israel accountable for problems it had nothing to do with...
"Oren also writes about bizarrely petty offenses. In 2010, Obama left Israel off a list of countries he mentioned as having helped in the wake of the Haiti earthquake when it was the first nation in the world to dispatch relief teams and get them to the disaster sites — because the president was angry about something having to do with the peace process..."
http://nypost.com/2015/06/09/a-new-inside-account-of-obamas-israel-ire/

~~~~~~~~~~

In his Wall Street Journal piece, written this week, Oren writes (emphasis added):
"'Nobody has a monopoly on making mistakes.' When I was Israel's ambassador to the United States from 2009 to the end of 2013, that was my standard response to reporters asking who bore the greatest responsibility—President Barack Obama or Prime Minister Benjamin Netanyahu—for the crisis in U.S.-Israel relations.
"I never felt like I was lying when I said it. But, in truth, while neither leader monopolized mistakes, only one leader made them deliberately...
"From the moment he entered office, Mr. Obama promoted an agenda of championing the Palestinian cause and achieving a nuclear accord with Iran. Such policies would have put him at odds with any Israeli leader. But Mr. Obama posed an even more fundamental challenge by abandoning the two core principles of Israel's alliance with America.
"The first principle was 'no daylight'...immediately after his first inauguration, Mr. Obama put daylight between Israel and America.
"'When there is no daylight,' the president told American Jewish leaders in 2009, 'Israel just sits on the sidelines and that erodes our credibility with the Arabs'...
"The other core principle was 'no surprises'...
"Israeli leaders typically received advance copies of major American policy statements on the Middle East and could submit their comments. But Mr. Obama delivered his Cairo speech, with its unprecedented support for the Palestinians and its recognition of Iran's right to nuclear power, without consulting Israel.
"Similarly, in May 2011, the president altered 40 years of U.S. policy by endorsing the 1967 lines with land swaps—formerly the Palestinian position—as the basis for peace-making. If Mr. Netanyahu appeared to lecture the president the following day, it was because he had been assured by the White House, through me, that no such change would happen."
http://www.wsj.com/articles/how-obama-abandoned-israel-1434409772
~~~~~~~~~~
Obama's inherent hostility towards Israel will come as news to very few of us. It is a very "down" side of what we must contend with today.

The "up" aspect is Oren's willingness to catalogue his experience publicly, and point an appropriate finger. More routinely, there is an inclination to diplomatically paper-over problems between nations, especially nations that are supposed to be the closest of allies. One can only guess at the level of distress and frustration Oren coped with during the years he served as ambassador.

What is more, I see it as part of the "up" side that Prime Minister Netanyahu is refusing to comment or criticize Oren or apologize on behalf of Israel. Netanyahu has had to swallow a whole lot of fury with regard to Obama's treatment over the years. Surely, he must feel vindicated at some level now, although he cannot give overt expression to this vindication. Let us hope he continues to stand strong.

http://www.israelnationalnews.com/News/News.aspx/196943#.VYQWg5sVjIV

~~~~~~~~~~

It goes without saying that the response of the Obama administration to Oren's revelations has been angry and indignant. That angry indignation was expressed here in Israel by US Ambassador Dan Shapiro, who has been pressuring Netanyahu to apologize. All the more credit to Bibi that he is not responding to this pressure.

The one who did back down is Moshe Kahlon, head of the Kulanu party, to which Oren belongs. He says that Oren does not speak for his party.

According to the article I cite above, Gilad Erdan, Minister of Internal Security, has written something criticizing Oren, as well. That disappointed me.

~~~~~~~~~

An item of importance to mention here, and a real downer:
Credit: Menahem Kahana/AFP

A famous Catholic church – the Church of the Multiplication of the Loaves and Fish – in Tagbah, near the Kinneret, suffered a serious fire on Thursday. Arson is being assumed because of the nature of the fire, and an investigation is in process.

I want first to condemn this act of arson in the strongest terms. This is not only wrong morally in and of itself; it tears the fabric of Israeli society and damages the name of Israel – which prides herself on being a place where there is freedom of worship for all. I would like my Christian readers especially to know how abhorrent Israelis find this behavior.

Netanyahu said: "There is no room for hate or intolerance in our society."

Chief Rabbi David Lau declared that the attack "contradicts Jewish values and human morality."

At the same time, I caution just a bit of patience, as the investigation proceeds. Perhaps, as is being charged in some quarters, ultra-religious young Jews are responsible for this. But we do not know this yet. I have memories of other times that the assumption was made, in the face of religious desecration of one sort or another, that it was Jews who did it – when it later turned out that others were responsible but had attempted to make it appear that it was an act of Jewish extremists.

A group of young Jews was questioned, but then released quickly because there was no evidence that they were involved Fervently I hope it was not Jews who did this, but I am prepared to accept the verdict that it was, if that is what is determined in the end, and to fully condemn those responsible.

What everyone needs to know is that the investigation will be serious.

~~~~~~~~~~

Time grows short, and so I simply say, Shabbat Shalom.

~~~~~~~~~~

© Arlene Kushner. This material is produced by Arlene Kushner, functioning as an independent journalist. Permission is granted for it to be reproduced only with proper attribution.

If it is reproduced and emphasis is added, the fact that it has been added must be noted.
http://arlenefromisrael.squarespace.com/current-postings/2015/6/20/june-19-2015-ups-and-downs.html
Posted
on Saturday, June 20, 2015 at 02:40PM
by
Arlene
|
Post a Comment
|
Email
|
Print
It's obvious that many of the happenings I write about, rather than being discrete events, are snapshots of a continuing situation. And so, I must return to these continuing situations repeatedly.
It is only a couple of days since I wrote about Obama's horrific policies regarding Iran. I said then that every time I indicate that the situation has deteriorated, it proceeds to get even worse. And hello! Here we are again.
~~~~~~~~~~
With regard to the negotiations, I had last written about the need for Iran to reveal all past nuclear military activity. This was being insisted upon by the IAEA, for base-lining the Iranian nuclear program was a critical prerequisite to any verification scheme. As recently as April 8, John Kerry stated definitively that there would be no final deal without this Iranian disclosure.
This Kerry statement was in response to news that the Obama administration was restructuring the demand because Iran was balking. What the WSJ had reported was that the West was prepared to "frontload sanctions relief and insist the Iranians come clean some time later lest they face snapback." This means removing sanctions before the Iranians have provided the required information, and makes it enormously unlikely that the Iranians would ever be forthcoming with anything. The "snapback" that Obama refers to so blithely is a farce.
That's the recent history of the situation.
~~~~~~~~~~
And here we have the latest:

Yesterday, Kerry addressed the State Department press corps by teleconference. Michael Gordon of the NY Times raised a question about whether issues concerning atomic work by Iran's military would "need to be fully resolved before sanctions are eased or released or removed or suspended on Iran as part of that agreement."

Kerry's response, in part (my emphasis added):

"Michael, the possible military dimensions, frankly, gets distorted a little bit in some of the discussion, in that we're not fixated on Iran specifically accounting for what they did at one point in time or another. We know what they did. We have no doubt. We have absolute knowledge with respect to the certain military activities they were engaged in.

"What we're concerned about is going forward...."

http://www.state.gov/secretary/remarks/2015/06/243892.htm

Credit: Alex Wong/Getty
~~~~~~~~~~
WHAT? "We know what they did. We have no doubt. We have absolute knowledge..." "Absolute," yet, not just ordinary knowledge. Talk about overplaying your hand.
You do not have to have a doctorate in political science to know this cannot be. For if the US had absolute knowledge of what Iran has been doing regarding military nuclear development until now, why would there have been all those discussions about getting Iran to reveal information? How is it that this spring IAEA Director Yukiya Amano declared that Iran was withholding key information and that thus, his agency was "not in a position...to conclude that all nuclear material in Iran is in peaceful activities"?

http://america.aljazeera.com/articles/2015/3/2/un-nuclear-watchdog-says-iran-still-withholding-key-information.html
~~~~~~~~~~

Onmi Ceren of The Israel Project believes this line by Kerry was rather inevitable. Once the US government caved on their promise to secure information on what Iran has been doing before easing sanctions, this was the next logical step: See, we don't have to get the Iranians to reveal pertinent military data, we can ease sanctions, because we already have all the information we need.
My friends, this is not simply a distortion of the facts or a creative reinterpretation of the situation. This is out and out falsehood. The secretary of state has offered a lie to the American people on an issue of critical importance.
Ceren catalogues some of the information about Iran that is not known:
[] how far Iran got on testing nuclear detonators
[] whether Iran maintains the infrastructure to do further tests and build on that work
[] whether Iran diverted nuclear material, including enriched material, for past or future clandestine purposes

[] what nuclear assets and knowledge Iran acquired from North Korea and is keeping on the shelf

[] same about nuclear assets and knowledge acquired from Russia

[] how Iran skirted inspectors in the past and whether they could repeat those tricks in the future

[] what the Iranians managed to destroy when it literally paved over the Parchin site where it did nuclear work
And this is just a partial list.
~~~~~~~~~~
The question then is whether the American people will sit still for this. Will you?
I would suggest that a hue and cry go up – and that everyone who is incensed and frightened give voice to this fact in all the ways I regularly talk about: letters to the editor, talkbacks on the Internet, postings on websites and FB pages and discussion lines, etc.
But here I also suggest something else to American citizens: Contact your Senators and Congresspersons.
Express your outrage and your concern in a brief and polite message.
Of course some of your Senators and Congresspersons are already solidly in opposition to Obama's plans. But it does not hurt for them to hear from you anyway: thank them for their positions and ask them to stand strong for the sake of the country and the world.
Other Senators and Congresspersons may be on the edge - not quite prepared to stand against Obama, but not happy about his policies. They, most of all, need to hear from you.
I would guess that there are likely some Senators and Congresspersons who have been minimally supportive of Obama (or reluctant to buck him, at any rate), but are now thoroughly enraged by the position Kerry has just embraced. As Ceren writes: "It's a collapse of the administration's core promise to lawmakers on any deal...The administration told Congress to hold off pressuring Iran by declaring they were going to bring home a deal in which the Iranians capitulated on PMDs [possible military dimensions]. They failed. Now they're claiming it never mattered anyway."

But don't rely on the likelihood that they are furious - contact them anyway.
For your Congresspersons:
http://www.house.gov/representatives/find/
For your Senators:
http://www.senate.gov/general/contact_information/senators_cfm.cfm
And please, suggest to others that they do the same.
~~~~~~~~~~
Then let me return here to the matter of the Druze community in Syria that is endangered by islamists – primarily the Nusra Front, which is loosely connected to al-Qaeda.
Credit: Reuters
It is anything but a simple situation. Yesterday Nusra Front launched an attack on the village of Hader, home to 25,000 Druze who have until now been loyal to Assad. Hader is right on the other side of Mt. Hermon, across from the Israeli Druze village of Majd al-Shams.
For an interval of time following the attack, matters were said to have calmed down. But that was fleeting. The latest report, according to the Syrian Observatory for Human Rights, is that Hader has been surrounded by rebel forces.
http://www.ynetnews.com/articles/0,7340,L-4669701,00.html
Alarmed Israeli Druze are demonstrating in large numbers, and have raised some $2 million to purchase weapons so that their cousins in Syria can defend themselves. Additionally, MK Ayoub Kara (Likud) is seeking permission for Israeli Druze to cross the border to lend humanitarian assistance in Hader. Israeli law forbids Israeli citizens from entering enemy territory. There has been talk of an IDF hospital for Druze to be set up at the border, but there seem to be some doubts about the viability of this.
Israel has sent a message to Nusra Front via the Free Syria Army, warning them to leave the Druze alone. Chief of General Staff Lt. Gen. Gadi Eisenkot said yesterday that the IDF would act to protect refugees [read Druze refugees] fleeing to the area near the Israeli border from being slaughtered. He is obviously not eager, however, to see hundreds of thousands of Syrian Druze flock to the border and attempt to cross into Israel.
~~~~~~~~~~
While the focus at the moment is on the Druze, implications of the movement of Nusra Front into the Syrian Golan area are even larger: There is concern that this group may be seeking to take Hader as a first step in moving to control the Golan region of Syria immediately adjacent to Israel. Israel has, until now, scrupulously avoided direct military involvement in Syria (other than launching a missile or mortar into Syria in response to munitions shot into Israel). That there is now concern about the situation at the highest levels of the IDF is clear; matters may well be shifting.
http://www.jpost.com/Arab-Israeli-Conflict/Israel-sends-message-to-Nusra-Front-Cease-attacks-on-Syrias-Druse-406183
~~~~~~~~~~
There have been press reports in the last couple of days regarding indirect talks between Hamas and Israel – via European contacts or Arab states (with Qatar said to be involved). It is all too vague at present to be able to make definitive sense of what is going on (or not going on). The rumor mill is working over-time.
One of the things that has been suggested is that a long-term (five or ten year) "truce" is being discussed I felt a fleeting alarm, on reading these reports, lest this appeal to some Israeli decision makers.
One analysis had it that the dynamic between Israel and Hamas is shifting because of the presence in Gaza of more radical jihadi movements. I think that may be so. And then, with the great concern about what's going to be happening in the north, it might seem to make sense to take the possibility of conflict in the south out of the defense equation for an extended period. I could imagine some thinking this way.
Whatever the case, whatever the perceived benefits, I say unequivocally that it is a very bad idea. For what is being referred to as a "truce," is in the Muslim ideology, in Arabic, a hudna. This is a contracted period of calm, agreed to by the Muslim party, which is suffering a disadvantage in terms of strength. The goal is not permanent peace, but rather the ability to buy enough time to garner additional strength. This harkens back to Mohammad. At the end of the hudna, the Muslim party attacks.
~~~~~~~~~~
A quick look at some of the possible parameters of a "truce," as they are being discussed. What Hamas wants is opening of crossings and easing of the sea blockade, as well as reconstruction (which means bringing in construction materials that can be diverted for rocket development or bunkers to store rockets). They would also demand that there be no Israeli fly-overs above Gaza. Israel, at least one source suggested, would require absolute quiet – no "drizzle" of rockets.
The catch is obvious: Hamas would have to refrain from launching rockets (would appear "peaceful"), but would find ways to smuggle in rockets and rocket parts via the open seaways and to continue to manufacture rockets and train troops. In fact, I have not read anything that suggests that as part of a truce Hamas would be required to stop establishing a stockpile of weapons. Even now Hamas is preparing for eventual war. At the end of five or ten years, they would be ever so much better equipped to hit Israel. They have the patience to wait.
A very bad idea.
~~~~~~~~~~
At any rate, Hamas leader Khalil al-Hayya denies that there is a truce being discussed. It's just a "distraction" he says. Let's hope so.
~~~~~~~~~~
While we are on the subject of Hamas, I share additional news – also lacking in firm details and actually providing a bit of comedy relief:
Abbas has announced the dissolution of the Fatah-Hamas unity government that had been established last year. He accepted the resignation of unity government prime minister Rami Hamdallah and told him to form a new government, likely to consist of politicians and not technocrats.
http://www.ynetnews.com/articles/0,7340,L-4669631,00.html
Credit: Irishtimes
There are reports that this was in part because Abbas was miffed about Hamas-Israel meetings.
~~~~~~~~~~
Meanwhile...
"'Hamas rejects any one-sided change in the government without the agreement of all parties,' Hamas spokesman Sami Abu Zuhri told AFP.
"'No one told us anything about any decision to change and no one consulted with us about any change in the unity government. Fatah acted on its own in all regards.'"
http://www.timesofisrael.com/hamas-rejects-unilateral-dissolution-of-palestinian-unity/
Wait? If Fatah decides to quit the unity government, do they need Hamas's permission to do so?
~~~~~~~~~~
We're on a roll, so now consider this:
Tonight begins the holy Muslim month of Ramadan, during which time observant Muslims fast from sunup to sundown. Israel is making a number of "gestures" for this month. Including making it easier for Muslims to travel to the Temple Mount, in order to pray at the Al-Aqsa mosque.
Officials of the Palestinian Authority are having second thoughts about this however: "top officials in the Palestinian Authority have been calling for PA Arabs to boycott the Al-Aqsa Mosque – for fear that Arabs will spend money while they are there, enhancing the Israeli economy."
http://www.israelnationalnews.com/News/News.aspx/196881#.VYHW05uJjIV
This is in the spirit of BDS, obviously. But if they want to stay away, that is very fine with us. They are going to have a final meeting on this matter, and my guess is that in the end they will encourage people to go. But talk about cutting off your nose to spite your face. How crazy it all is.
~~~~~~~~~~

© Arlene Kushner. This material is produced by Arlene Kushner, functioning as an independent journalist. Permission is granted for it to be reproduced only with proper attribution.

If it is reproduced and emphasis is added, the fact that it has been added must be noted.
http://arlenefromisrael.squarespace.com/current-postings/2015/6/17/june-17-2015-ongoing.html
Posted
on Wednesday, June 17, 2015 at 05:40PM
by
Arlene
|
Post a Comment
|
Email
|
Print
Promoting lies about Israel's "villainy" has become almost routine in many agencies and many parts of the world. Sometimes it reaches proportions that are so ludicrous, so without possible basis in fact, that it becomes a sort of self-satire. There was recently, for example, the action of the World Health Organization, a body of the UN, in singling out Israel among all the nations of the world for criticism. Israel's "crime"? Violating the health rights of Druze and Arabs in the Golan, who are in need of "health related technical assistance," whatever that means.
http://www.israelnationalnews.com/News/News.aspx/195760#.VX_bCpuJjIU
This is so absurd in light of the death of 200,000 Syrians within their own country, and the readiness of Israel to treat hundreds of wounded Syrians, providing them with the best of care, that no further comment is necessary.
~~~~~~~~~~
But sometimes extensive "comment" is indeed necessary in order to refute the slander and provide the facts. This is the case with the war with Hamas in Gaza – Operation Protective Edge - that Israel fought last summer.
I have written many times about the painful difficulty of doing battle from a moral stance when confronting an enemy totally devoid of morality or concern for civilian life. There is no army on earth more moral in its fighting stance than the IDF. And a conflict such as Operation Protective Edge puts us in a horrific bind – for the enemy makes extensive use of human shields. IDF fighters are faced with a choice between killing Arab civilians in order to eliminate munitions that are to be used against Israeli civilians or refraining from an action in order to avoid hitting Arab civilians and thereby exposing Israeli civilians to lethal attack.
For Hamas, it's a win-win situation. Either the IDF cancels an attack so as to not hit Arab civilians, thereby allowing rockets, etc. to remain available for use against Israel, or the IDF decides it must attack and Hamas then utilizes the death of Arab civilians in its PR war against Israel.
~~~~~~~~~~
The UN Human Rights Council (an agency that is blatantly and notoriously anti-Israel) mandated a "Commission of Inquiry" to investigate the Israeli role in Operation Protective Edge. It was understood here in Israel from the get-go what the "findings" of this commission were likely to be.
We understood from the history of the Goldstone Report, and from the bias of persons involved with the commission. William Schabas resigned in February from his role as head of the inquiry, after he was charged with bias because he had previously done work for the PLO.
We knew from the virulently anti-Israel stance of NGOs – such as B'Tselem - that gave alleged testimony to the commission.
~~~~~~~~~~
In an effort to preempt the anticipated international effect of the UNHRC inquiry, NGO-Monitor and UN Watch last week released a major report entitled "Filling in the Blanks." It can be read in its entirety here: http://www.ngo-monitor.org/2014_Gaza_Conflict.pdf . (All emphasis in sections I cite below is added.)
I particularly would like to call your attention to two sections.
One, beginning on page 71, is "The Credibility of Reports and Allegations from Non-Governmental Organizations (NGOs) Regarding the 2014 Conflict," which provides important context to a seriously misunderstood set of circumstances:
A 'soft power' political war, says this report, is "led by NGOs that claim the mantle of universal human rights and humanitarian goals...
"NGOs...adopt the rhetoric of human rights and international law in their publications and campaigns. By couching political attacks in legal terms, NGOs seek to create a veneer of credibility and expertise for their claims...
"NGOs like HRW, Amnesty International, Oxfam, Save the Children, B'Tselem, and others issue splashy, full-color publications, accompanied by videos and interactive multimedia. Under a façade of universality and morality, they push their narratives using highly sophisticated and expensive efforts led by media,
advertising, and fundraising professionals...Their campaigns achieve visibility globally in the biggest news outlets, including The New York Times, the BBC, and Le Monde.
"NGOs escape critical evaluation by the media and other actors due to a 'halo effect,' by which groups perceived to promote 'good' principles are insulated from scrutiny by a cloak of morality. This 'halo effect' compensates not only for the lack of accountability but also for the lack of expertise in the military and diplomatic spheres with which many NGOs concern themselves."
~~~~~~~~~~
The report considers the fact-finding methodology of NGOs, which is often lacking in thoroughness and impartiality. In a study cited in the American Journal of International Law, for example, it was found that, "There is often difficulty in distinguishing 'between objective facts and slanted information provided for
partisan purposes.'"
Another analyst cited found that NGOs "focus to near exclusion on what the attackers do, especially in asymmetrical conflicts where the attackers are Western armies," and the reports tend "to present to the public and press what are essentially lawyers' briefs that shape the facts and law toward conclusions
that [they] favor… without really presenting the full range of factual and legal objections to [their] position."
~~~~~~~~~~
The second section, beginning on page 127, is Appendix 1, "Submission to the United Nations Independent Commission of Inquiry on the 2014 Gaza Conflict by Colonel Richard Kemp CBE [Commander British Empire].
Colonel Kemp, pictured below, commanded the British Forces in Afghanistan in 2003. He also worked in the UK Cabinet Office on intelligence relating to international and domestic terrorism. Hamas and Palestinian Islamic Jihad were among the extremist groups that he monitored and assessed.
The Colonel was in Israel for much of the summer 2014 Gaza conflict, and was briefed by Israeli political leaders, senior officials and IDF soldiers from top rank to private.
"In my opinion the actions taken by the IDF were necessary to defend the people of Israel from the ongoing, intensive and lethal attacks by Hamas and other groups in Gaza. It is the inalienable duty of every government to use its armed forces to protect its citizens and its terrain from external attack...
"I know of no other realistic and effective means of suppressing an aggressor's missile fire than the methods used by the IDF, namely precision air and artillery strikes against the command and control structures, the fighters and the munitions of Hamas and the other groups in Gaza. Nor have I heard any other military expert from any country propose a viable alternative means of defense against such aggression.
"Much of the Hamas military infrastructure was located amongst the civilian population in Gaza. In these circumstances, neutralizing the threat from Hamas made civilian casualties unavoidable. Under the Laws of Armed Conflict this fact does not render such operations illegal assuming they were necessary. However the IDF had a duty to distinguish between legitimate military targets and civilians and to ensure that operations were conducted in accordance with the principle of proportionality as well as necessity.
"It is worth emphasizing that proportionality is not, as often believed by critics of Israel, a relationship between the numbers of casualties on either side in a conflict, but a calculation that considers whether the incidental loss of civilian life, injury to civilians or damage to civilian objects would be excessive in relation to the concrete and direct military advantage anticipated in an attack.
"From my own research as well as briefings from and discussions with Israeli legal, military and political leaders, I understand and know well the ethos and operating principles of the IDF and I know that their commanders place great emphasis on adherence to the laws of armed conflict. This includes the principle of proportionality...

"...the IDF codify the relevant laws into rules of engagement that determine when Israeli military personnel may or may not use lethal and less than lethal force...IDF rules of engagement keep the IDF soldier within the laws of armed conflict by a significant margin. All Israeli soldiers are trained on these rules and regulations and the IDF emphasizes continuous updating of this training for their troops.
"I have found that communication of these directions is effective. In my experience the most junior soldiers in the IDF understand them and the imperative of adhering to them in conflict.
"Israel's emphasis on preventing civilian casualties during this conflict started at the top. The Prime Minister, the Minister of Defense and the Chief of Staff of the IDF made clear their directions that civilian casualties were to be minimized. I was told that the first item on the agenda of every meeting of the Israeli security cabinet during the conflict was Palestinian civilian casualties...

~~~~~~~~~~

"I was briefed on the following procedures that were routinely implemented prior to launching an attack in Gaza. Before a target could be attacked at least two separate and independent intelligence sources had to verify that it was a legitimate military target...
"Each separate aerial attack mission had to be personally authorized by the Commander of the Israeli Air Force or one of his deputies, at least one of whom had to be present in the operations center throughout the conflict. Authorization was also subject to legal advice. To confirm whether or not civilians were in the target area surveillance had to be conducted by both manned combat aircraft and unmanned air vehicle (drone).

"If surveillance or other intelligence sources confirmed the presence of civilians, or the presence of civilians was suspected, one or more of a series of measures was taken to warn the civilians before the attack could go ahead. These measures were:
Leaflet drop.
Broadcast radio message.
Phone call.
Text message.
Warning via UN.
An additional measure was the use of a specially designed harmless airdropped munition known as 'knock on the roof' which was dropped on buildings to make a loud percussion..."
You can see a leaflet drop in Gaza here (from AP, not this report):
And here you see a screen shot from a TV broadcast, with civilians on the roof of the home of a terrorist. Israel Matzav shared this. The building was not destroyed by Israel because of those human shields.
~~~~~~~~~~
Continues Colonel Kemp:

"Further surveillance was then conducted to confirm the civilians had left the target area. If they had not the attack would not be carried out until they had. Once a pilot was authorized to attack he had authority – and it was his duty – to abort the attack if he had reason to believe civilians were present when he made his attack run.
"Pilots utilizing laser-guided munitions were required to identify a safe open area in advance so that if civilians were identified in the target zone even after the missile was launched, it could be diverted in flight to the safe area...
~~~~~~~~~~
"A further consideration for ground operations was the safety of the IDF's own forces...As any military commander must minimize the risk of civilian casualties in a combat zone so he must also minimize the risk of casualties to his own forces for moral reasons, because of his duty of care and for reasons of fighting morale and combat effectiveness against the enemy. This is often overlooked when investigating human rights issues in a conflict.
~~~~~~~~~~
Colonel Kemp also discusses a variety of other related issues, including the IDF system for fact-finding and legal action against those soldiers who have conducted themselves improperly. This system is not exclusively an internal military process; the Supreme Court of Israel oversees it. It is a system that enjoys wide respect among international legal authorities.
~~~~~~~~~~
The Colonel concludes:
"...in my opinion the IDF took exceptional measures to adhere to the Laws of Armed Conflict and to minimize civilian casualties in Gaza. During the conflict many politicians, UN leaders, human rights groups and NGOs called on the Israelis to take greater action to minimize civilian casualties in Gaza. Yet none of them suggested any additional ways of doing this. I conclude that this was because Israel was taking all feasible steps. I believe Israel to be world leaders in actions to minimize civilian casualties; and this is borne out by the efforts made by the US Army, the most sophisticated and powerful in the world, to learn from the IDF on this issue.
"In my opinion Israel is also making strenuous efforts to investigate incidents where civilians were apparently unlawfully killed, wounded or ill-treated, and where civilian property was unlawfully damaged or stolen. I am not aware of any nation that has conducted more comprehensive or resolute investigations into its own military activities than Israel during and following the 2014 Gaza conflict."

Credit: JPost
~~~~~~~~~~~
You might also want to see this news item:
"A multinational military group comprised of former chiefs of staff, generals and politicians submitted a report to the United Nations on Friday indicating that Israel went to great lengths to adhere to the laws of war and to protect Palestinian civilians during last summer's 50-day war with Hamas in and around the Gaza Strip...

"The High-Level International Military Group on the Gaza Conflict in 2014 held a fact-finding mission to Israel between May 18-22. It was sponsored by a pro-Israel group, was reportedly given unprecedented access to senior officials, and investigated allegations of war crimes and disproportionality.
"The group found that 'during Operation Protective Edge last summer… Israel not only met a reasonable international standard of observance of the laws of armed conflict, but in many cases significantly exceeded that standard.'
"They wrote that 'in some cases Israel's scrupulous adherence to the laws of war cost Israeli soldiers' and civilians' lives.'
"...The war that Israel was eventually compelled to fight against Hamas and other Gaza extremists was a legitimate war, necessary to defend its citizens and its territory against sustained attack from beyond its borders," the group wrote, adding that even in that time of war, Israel took extraordinary measures to protect the lives of innocent Palestinian civilians.
"'Each of our own armies is of course committed to protecting civilian life during combat. But none of us is aware of any army that takes such extensive measures as did the IDF last summer to protect the lives of the civilian population in such circumstances,' the report read."
"...The mission, sponsored by the Friends of Israel Initiative, was headed by the former chief of staff of the Bundeswehr and chairman of the NATO Military Committee, General Klaus Naumann, and included 10 other generals, chiefs of staff, politicians and officials from Holland, Spain, Italy, Australia, Colombia, the US and the UK."
http://www.timesofisrael.com/israel-did-not-commit-war-crimes-in-gaza-says-multi-national-military-group/
~~~~~~~~~~
I speak about our holding our heads high. And indeed we can with regard to how we conduct ourselves during war.
(In all candidness, I would wish that not one single one of our boys in uniform, never mind a single one of our civilians, had to die because we were taking measures to protect enemy civilians that "significantly exceed" international standards on conduct in war. But in light of how we do conduct ourselves, the fact that we are criticized is beyond outrageous.)
When the UNHRC releases its inquiry into the war, we are likely to be hounded by libelous charges that echo internationally.
It falls to each of you reading this then, to familiarize yourselves with the facts, and utilize them in Israel's defense at every opportunity – by writing letters to the editor, writing talk-backs on the Internet, posting information on websites and Facebook pages, sharing with discussion groups.
We are in the midst of a horrendous BDS battle, and each of you – by refuting charges with truth – can undermine those who seek to delegitimize Israel.
~~~~~~~~~~

© Arlene Kushner. This material is produced by Arlene Kushner, functioning as an independent journalist. Permission is granted for it to be reproduced only with proper attribution.

If it is reproduced and emphasis is added, the fact that it has been added must be noted.
http://arlenefromisrael.squarespace.com/current-postings/2015/6/16/june-16-2015-slander-without-end.html
Posted
on Tuesday, June 16, 2015 at 12:15PM
by
Arlene
|
Post a Comment
|
Email
|
Print
In my book, no issue in the news takes precedence over the negotiations with Iran. I feel as if I keep repeating myself, and yet I must, because each time after I've written that the situation has deteriorated vis-à-vis the negotiations, it gets worse still.
I am, quite frankly, confounded, that the American Congress (see below) and the American electorate and major European leaders are not extremely alarmed about what's coming down the road with Obama's handling of those negotiations. Sufficiently alarmed to want to take definitive action to stop the downward track of the talks. The analogy here truly is a run-away locomotive hurtling down a steep incline.
Are they oblivious to the deeper implications of what's happening? Do they consider themselves impotent to make a difference? Do they know there's a problem but imagine it won't affect them? Are they too focused on immediate issues and private concerns to see the big picture? Whatever the case – and yes, I know the various "takes" – it's a deeply deeply worrisome situation, as we head to the deadline for completing those negotiations.
~~~~~~~~~~
I will qualify what I've just written, in one respect, by noting that there are indeed those in Congress who are strongly opposed to what Obama is doing. That's why the Corker Bill requiring Congressional review of any Iranian deal has been passed. However, as I understand it, should the president veto legislation overturning the deal, that veto would likely stand, because it is doubtful that there would be a Congressional super-majority sufficient to over-ride the veto. This suggests that a substantial number of people in Congress are not yet clear on the dangers of what is going on, or choose to ignore them.
~~~~~~~~~~
Time after time, the Obama administration has caved on demands it had placed on the Iranians. Whenever Iranian leadership balks, the Americans find a way to back off, while rationalizing the reason for doing so.
The latest issue – a very key issue - involves the requirement, insisted upon by the IAEA, that Iran must reveal all past nuclear military activity. As recently as April 8, John Kerry, in an interview with Judy Woodruff of Newshour, stated definitively that there would be no final deal without this Iranian disclosure:
http://www.pbs.org/newshour/bb/iran-must-disclose-past-nuclear-military-activities-final-deal-says-kerry/
~~~~~~~~~~
As Omri Ceren of The Israel Project explains (emphasis added):
"Getting Iran to come clean about the atomic work done by its military is...about base-lining the Iranian nuclear program as a critical prerequisite to any verification scheme. Without full, prior disclosure the last arguments that the administration has for the deal - that it will verifiably keep Iran a year away from a bomb - can't be sustained.

The IAEA needs to know all of the atomic work that the Iranian military has conducted - uranium mining, centrifuge construction, enrichment, etc. - so that inspectors can verify they've stopped doing those activities and given up those assets. Otherwise there is no way to verify the Iranians are meeting its obligations."
Ceren cites David Albright and Bruno Tertrais - respectively of the Institute for Science and International Security and Fondation pour la recherche stratégique – on this:

"It is critical to know whether the Islamic Republic had a nuclear-weapons program in the past, how far the work on warheads advanced and whether it continues. Without clear answers to these questions, outsiders will be unable to determine how fast the Iranian regime could construct either a crude nuclear-test device or a deliverable weapon if it chose to renege on an agreement."
http://www.wsj.com/news/articles/SB10001424052702304081804579559630836775474
~~~~~~~~~~
Back in March, the WSJ ran a piece saying that the Obama administration was caving on this. As Ceren describes it:
The West was prepared to "frontload sanctions relief and insist the Iranians come clean some time later lest they face snapback." This means removing sanctions before the Iranians have provided the required information, The only mechanism then for getting the Iranians to comply would be the threat of re-instating sanctions: "a transparent way of papering over a total collapse."
It was in response to this WSJ charge that Kerry offered his April 8th denial.
~~~~~~~~~~

The whole notion of a "snapback" of sanctions is a highly dubious proposition – once sanctions, which took years to put into place, have been lifted, it would be extremely difficult to reinstate them. If the sanctions that are still in place now (some have already been eased) are not sufficient to coerce Iran into providing required data, the dubious threat that lifted sanctions would be reinstated is likely to have zero effect on the Iranians. The mullahs would consider themselves "home free."
Iranian President Rouhani said on TV on Saturday that he would not accept a UN inspections regime that jeopardized state secrets.
"Iran will absolutely not allow its national secrets to fall into the hands of foreigners through the Additional Protocol or any other means."

http://www.ynetnews.com/articles/0,7340,L-4667949,00.html
That's the heart of the problem right there, is it not: Iran's state secrets.

~~~~~~~~~~
Last Thursday, Bradley Klapper, writing for the Associated Press (AP) indicated that (emphasis added):

"World powers are prepared to accept a nuclear agreement with Iran that doesn't immediately answer questions about past atomic weapons work, U.S. and Western officials said. Washington has said such concerns must be resolved in any final deal.
"After a November 2013 interim accord, the Obama administration said a comprehensive solution 'would include resolution of questions concerning the possible military dimension of Iran's nuclear program.'
"But those questions won't be answered by the June 30 deadline for a final deal, officials said, echoing an assessment by the U.N. nuclear agency's top official earlier this week. Nevertheless, the officials said an accord remains possible. One senior Western official on Thursday described diplomats as 'more likely to get a deal than not' over the next three weeks.
http://hosted2.ap.org/APDEFAULT/89ae8247abe8493fae24405546e9a1aa/Article_2015-06-11-US--Iran-Nuclear%20Talks/id-bf93656644504b9386eb34a86065721d
~~~~~~~~~~
You have the picture, my friends. I will return to it as I see necessary.
~~~~~~~~~~
Yesterday, Prime Minister Netanyahu, joined by Minister Yuval Steinitz, who is his point man on Iran, issued a statement criticizing the current situation:
"To our regret, the reports that are coming in from the world powers attest to an acceleration of concessions by them in the face of Iranian stubbornness,"
http://www.ynetnews.com/articles/0,7340,L-4668323,00.html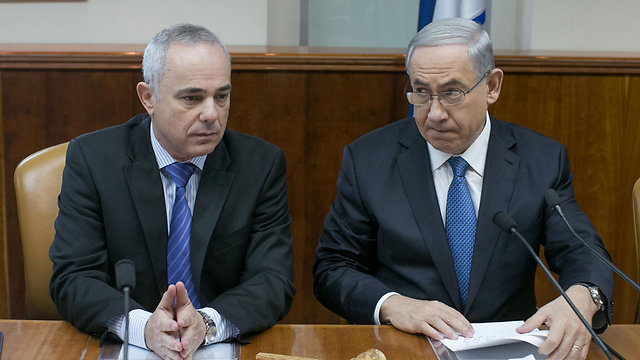 Credit: Ohad Swigenberg
"Steinitz, who was in Washington last week to discuss the Iran diplomacy, said the world powers - the United States, Russia, China, France, Britain and Germany - were considering a stop-gap whereby inspections would be decided on 'by committee.'
"Such an arrangement might offer reassurance on paper, but in reality it would give Iran time to cover up illegal nuclear activity or even relocate it off-site," he told Reuters."
Ah, our government must be an unending thorn in the side for Obama and his flunkies. I'm not aware of officials from other countries as forthright as this.
~~~~~~~~~~
Then there is former head of Mossad, Shabtai Shavit, who spoke at the Herzliya Conference the other day. Also forthright: The Iranians, he said, are using the fact that Obama wants a deal with Iran to be part of his legacy to pressure him for more and more concessions.
"Their patience is much greater than the patience of western negotiators. They will exhaust the Americans, they will squeeze them."

http://www.jpost.com/Middle-East/Former-Mossad-chief-Iran-using-Obamas-desire-for-deal-to-extort-concessions-405508

Indeed.
~~~~~~~~~~
I've written before about the Druze community in Syria, which is now threatened by the jihadists who are moving in. What I addressed then was the possibility that those Druze just over the border in the Syrian Golan might flee into Israel.
But the number of Druze adjacent to the Israeli border near Mt. Hermon is relatively small – perhaps 25,000, while many times that number of Druze live in other areas – primarily in the highlands of Jabal al-Druse, in Suwayda province in the southeast of Syria. In the early part of the 20th century, there was an autonomous Druze region there and there are those who dream of such autonomy again. And there are others in the north, close to Turkey.
What is certain is that all the Druze of Syria are currently at risk. There have been rallies on their behalf held by Druze in Israel, and appeals by Druze leaders such as Sheikh Moafaq Tarif, pictured with the prime minister below. Israel does not foresee the possibility of absorbing all the Druze into northern Israel, and is exceedingly reluctant to enter into direct battle in Syria to protect them.
Credit: Moshe Milner/GPO
However, as one Israel source cited by the Times of Israel said:
"...as a people that experienced the Holocaust, we have no intention of ignoring the possibility of a mass genocide of the Druze minority." Walla cited a senior Israeli military official, briefing reporters, who said "Israel would not stand idle if it sees a massacre."
Israel has put out appeals in a variety of quarters – to the US (via Chief of Staff General Martin Dempsey when he visited in Israel last week), the Red Cross, etc. – for greater assistance to the Druze community.
Additionally, what is being discussed in Jerusalem is the possibility of establishing a safe zone for the Druze directly over the border in the Golan. Some sources say a decision on this has not been made yet, others – such as Walla - reports that it has.
http://www.timesofisrael.com/israel-weighs-safe-zone-for-syrias-embattled-druze/
~~~~~~~~~~
The possibility of a Kurdish state is not simply an idle dream, but, rather, moves closer to reality with the current unrest in the region. The Kurds have been working towards this goal, with considerable infrastructure and organization in place, for a long time.
I note that right now the Kurds are on the offensive in Syria:
http://www.israelnationalnews.com/News/News.aspx/196733#.VX8c35uJjIU
The promise of a strong Kurdish presence in the region is good news for Israel. See "Kurdistan: More Like Israel, Less Like Iraq":
http://www.gatestoneinstitute.org/4975/kurdistan-israel
~~~~~~~~~~
More to following very soon...
~~~~~~~~~~

© Arlene Kushner. This material is produced by Arlene Kushner, functioning as an independent journalist. Permission is granted for it to be reproduced only with proper attribution.

If it is reproduced and emphasis is added, the fact that it has been added must be noted.
http://arlenefromisrael.squarespace.com/current-postings/2015/6/15/june-15-2015-dealing-as-it-comes.html
Posted
on Monday, June 15, 2015 at 04:29PM
by
Arlene
|
Post a Comment
|
Email
|
Print
We mourn his passing of David (Dudu) Rotem, who suffered a fatal heart attack on Monday.
Rotem – a lawyer - had served as a Member of the Knesset for Yisrael Beitenu from 2007 until the most recent elections. The Legal Grounds Campaign found him to be solidly committed to issues of Israel's rights in the land.
May his memory be for a blessing.

Credit: Miriam Alster/Flash90

~~~~~~~~~~

I have long felt that Brig. Gen.(res.) Yossi Kuperwasser was one of the good guys. Now retired from his position as Director General of the Ministry of Strategic Affairs, he gave a candid interview to Arutz Sheva on the sidelines of the Herzliya Conference on Monday. One point he made – which is rarely if ever mentioned - seems to me particularly important:

Those utilizing BDS against Israel have two goals, he said. One is to delegitimize Israel. This we hear all of the time. But the other is to engender guilt feelings in Israelis. Bingo!
Our first task then, is to rid ourselves of those pangs of guilt. We cannot fight delegitimization until we thoroughly believe in the rightness of our position.

You can see a brief video of his interview here, with mention of guilt at about 1.5 minutes.
http://www.israelnationalnews.com/News/News.aspx/196443#.VXlqSZuJjIV
~~~~~~~~~~
Geoffrey Clarfield (an anthropologist from Canada) and Salim Mansur (Indian born, today an associate professor of political science in Canada) recently wrote a piece entitled, "There can be no peace in Jordan until the world appreciates the country's true ethnography" for the (Canadian) National Post.
Quite a mouthful for a title, but it's quite an article, sent to me by a number of my readers, all of whom I thank. All emphasis has been added:
"Arab nationalism is dead. It lasted for 100 years and it has suddenly disappeared. In the former states of now war-torn Libya, Syria and Iraq, speaking Arabic now means nothing. However, being a member of a family, lineage or clan of either the Shia, Sunnis, Christians, Druze, Yazidi, Tuareg or Bedouin means everything. The "Arab League" is now totally dysfunctional.
"From Morocco to Malaysia, Islamic jihadis go from one place to another in support of recently created political entities like the Taliban, al-Qaida, or ISIL. Nations and their borders now count for nothing. Yet the new Pope has just recognized yet another Arab state, 'Palestine.' Perhaps this is because he has critically misread how Arab entities really rise and fall."
~~~~~~~~~~
The authors then track the modern history of the region: the fall of the Ottoman Empire and the subsequent establishment of Arab nationalism in the Middle East, which mirrored the nationalism of Europe.
"In this new ideology, an 'Arab' was someone who spoke Arabic. The largely Christian Arab proponents of this ideology hoped that as citizens of newly created secular states, they would finally be given the legal and political equality denied to them for centuries under Islamic law and Muslim rulers. And so, after the First World War, a number of 'Arab' states were created by the League of Nations, such as Lebanon, Syria and Iraq...
"Among these newly created states, there arose the Hashemite Kingdom of Jordan, which became formally independent in 1946. Until then, it was legally part of the League of Nations Mandate for Palestine, implemented on trust from the League of Nations by the British government...
"The people who reside in Jordan live on the east side of the Jordan River...
"Three thousand years ago, what is now northern Jordan was the territory of the Israelites: specifically the tribes of Dan, Manasseh, Gad and Reuben. Later, the area became part of the second Jewish Commonwealth under the Maccabees, before the Romans conquered the whole area...
~~~~~~~~~~
"Who are the Jordanians? Until the second decade of the 20th century there had never been a Jordanian people, ethnic group or tribe by that name, or a group of diasporic exiles who thought of themselves as 'Jordanian.' Jordan is a 20th-century British invention, dreamed up in the 1920s, for the peoples living in what Britain illegally hived off from the League of Nations Mandate for Palestine in 1923. Until 1946 its British administrators called it just that — Eastern Palestine.
"No one reads the League of Nations Mandate for Palestine document anymore. But according to international law, it is still valid. It is the legal basis for the creation of the Jewish state of Israel. Its provisions still stand...
"In 1923 the British arbitrarily violated the Mandate, morally and legally, by creating the 'Emirate of Jordan' in Eastern Palestine...
"The Hashemis rule Jordan today...with the connivance of the British, who unilaterally lopped off 70 per cent of mandated Palestine, and gave it to them as their compensation for their tribal revolt against the Turks during the First World War...
"...the Hashemis were and continue to be a usurping Bedouin tribal elite in Eastern Palestine...
"Clearly, the Bedouin tribes that were there before the Hashemis invaded had a hard time understanding why they should give up their independence and be ruled by these British imports. The Hashemis put down [their] 'rebellions' with the active aid and military support of thinly disguised British mercenaries, in an army that was ironically named The Arab Legion, trained and led by British officers...
~~~~~~~~~~
"Today the majority of the country's inhabitants are largely Muslim Arabs who now think of themselves as Palestinians. Before the Mandate, they had no national identity and like that of Jordan, there is no record of a self-defined, self-declared Palestinian national identity in any historical document before the early to mid-20th century.
"Palestinian Arab identity seems to have developed quite recently, as a contrary movement and mirror image to that of the Jews, who were returning to their ancient homeland by right, and whose physical, religious and cultural connection to the land had never been severed, or questioned, and which was formally recognized by the League of Nations after the First World War. This is the essence of that strange and paradoxical ethnogenesis of what is now called the Palestinian nation.
"Once the British established the Mandate, and Jewish immigration began to create a mini-industrial revolution, both Western and Eastern Palestine attracted waves of Muslim Arab immigrants from Egypt and Syria. These new immigrants found it convenient to make common cause with the non-Bedouin residents of Jordan and much later, specifically after 1967, called themselves and their children Palestinians...
"The great historical irony of this period is that all of the ancestors of today's Muslim Arab Palestinians, now living in Mandated Eastern Palestine [Jordan], all of a sudden stopped being thought of as Arabs of Palestine by the British, and then by the members of the United Nations after 1948, and even more so since the Oslo process began in 1992. This has been and remains one of the great disappearing acts of modern history, for Jordan is clearly a Palestinian Arab State.
"The political and ethnographic disappearance of the Palestinian nature of the Arabs of Eastern Palestine (Jordan), has largely been a tactic used by the Arab League, and its allies on the left, to put Israel and its supporters on the defensive...
~~~~~~~~~~
"...in 1977, speaking to a Dutch newspaper, PLO representative Zouhair Muhsen said, 'For tactical reasons, Jordan, which is a sovereign state with defined borders, cannot raise claims to Haifa and Jaffa, while as a Palestinian, I can undoubtedly demand Haifa, Jaffa, Beer-Sheva and Jerusalem. However, the moment we reclaim our right to all of Palestine, we will not wait even a minute to unite Palestine and Jordan.'
"Perhaps the most revealing public quote by Muhsen was when he bluntly stated that 'There are no differences between Jordanians, Palestinians, Syrians and Lebanese. We are all part of one nation. It is only for political reasons that we carefully underline our Palestinian identity. … The existence of a separate Palestinian identity serves only tactical purposes. The founding of a Palestinian state is a new tool in the continuing battle against Israel'...
~~~~~~~~~~
"The world has been living with a two-state solution for decades. No matter what the faux King of Jordan may say or do, his country and his people are not Jordanian. Jordan is what anthropologists call an 'ethnographic fiction.' The majority of Jordanians are Palestinians living in Mandated Palestine. There can be no peace without the recognition of this simple ethnographic truth..."
http://news.nationalpost.com/full-comment/clarfield-mansur-there-can-be-no-peace-in-jordan-until-the-world-appreciates-the-countrys-true-ethnography
~~~~~~~~~~
I chose to feature this article today, because of the wealth of historical, ethnographic and political information it provides. Please, read it in its entirety, bookmark it, and share it broadly.
In my next posting I will turn back to one or more of the current crises that we are confronting.
~~~~~~~~~~
© Arlene Kushner. This material is produced by Arlene Kushner, functioning as an independent journalist. Permission is granted for it to be reproduced only with proper attribution.

If it is reproduced and emphasis is added, the fact that it has been added must be noted.
http://arlenefromisrael.squarespace.com/current-postings/2015/6/11/june-11-2015-sharing.html
Posted
on Thursday, June 11, 2015 at 03:13PM
by
Arlene
|
Post a Comment
|
Email
|
Print